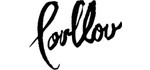 baby bell
€20,00 21% VAT included
in stock
order before 16.00 delivery next day*
domestic parcels only 3,95
Hang the BABY BELL on the bar of The 1st PLAY Baby Gym and let baby gaze into the sky and float away on an imaginary cloud of sounds, touches and visuals.
Use the BABY BELL to stimulate your child's imagination with soothing sounds and pleasing visuals. The soft and natural materials gives warmth to tiny baby hands and the small beads encourage the child to explore and create their own unique stories.
BABY BELL is handmade in Denmark, using GOOD WEAVE-certified and 100% pure eco-friendly lambswool beads from New Zealand. FSC-certified birchwood beads and a bichwood ring all tied together with a natural leather cord, making it absolutely free of any chemicals.
0
stars based on
0
reviews
fast shipping
free inzzzpiration!
get a refund
worldwide shipping
you're bound to love these too
love at first sight