Volg ons op instagram voor dagelijkse inpspiratie @cozykidznl
Login
Log in if you have an account
Dont have an account? Register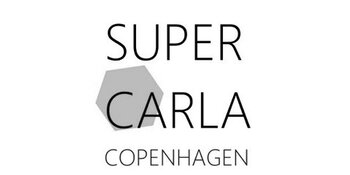 Super Carla
Danish brand Super Carla was founded by Katrine Benn in 2009 in Copenhage. The company is named after her grandmother Carla. She gave Katrina her old Bernina sewing machine from 1962 for Christmas when I was around 18 and eventually Super Carla started on that old sewing machine. 
The focus for Super Carla is to provide nice things that last and that can be passed on to many generations with the timeless prints and colors that they work with.

Super Carla picks their materials carefully, often öko tex certified or organic, always soft and non-toxic. A very important issue for Super Carla is that the production takes place in a proper work environment with proper salary and health benefits for the people who produce Super Carla products. Whenever they set up a production they do what they can to make sure these issues are met. Super Carla doesn't shop around for the cheapest offer, but works with people they know and trust. That be in India, Portugal or Denmark which are where most Super Carla products are manufactured.
Super Carla uses a lot af Liberty of London fabric!.They simply love the design and quality. The fabric they mainly use the quality called Tana Lawn. It is öko tex certified and so soft to the skin. It lasts for years of use. And you just gotta love the prints. Some are from 1930 and still we want to look at them. That is good design. 
The muslin collection is produced by good friends in India. The fabrics are made for Super Carla. They are so soft we want to keep expanding the collection. Starting with soft muslin cloths and swaddles expanding to bedlinen, fitted sheets and kimonos for both adults and children (coming up in the 2018 collection!).