Liewood

annie fabric book mix

Liewood

beate toiletry bag girlpower

Liewood

towel rabbit dusty mint 100x100

Liewood

alma music mobile mr bear petrol

Liewood

alma music mobile mr bear rose

Liewood

marius doll rabbit urban garden dusty mint

Liewood

marius doll cat girlpower

Liewood

marius doll cat little dot rose

Liewood

fabric basket ella girlpower

Liewood

betty fabric cuddle booklet 13x20

Liewood

wooden insert puzzle

video

Liewood

wood friends natural

Liewood

towel panda cream 100x100

Liewood

fabric ella basket sweet rose

Liewood

duvet cover rabbit crisp white - baby

Liewood

duvet cover rabbit sweet pink - baby

Liewood

alma music mobile kite classic dot soft pink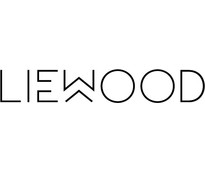 Liewood
LIEWOOD creates irresistible products for the modern family. From organic textile products through soft and warm knitwear to our collection of stoneware in beautiful shapes and delicate colors. All together the prod- ucts create a unique, pure and simple universe - and they are all a result of our 360-degree understanding of the overall design process. Their ambition is simple: to advocate slow living - creating products that will last for gen- erations. LIEWOOD is based in Copenhagen.
LIEWOOD designs conceptually strong products - respecting the tender- ness and innocence of childhood and the lifestyle of modern families. The products are capable of following contemporary families everywhere – with different purposes in mind and for generations to come. Pure shapes and delicate prints full of personality go hand in hand with functionality – making LIEWOOD the fun and fabulous alternative. LIEWOOD products are created on the basis of original workmanship, the finest materials and with a modern approach to design. They have high demands for quality in both products and customer service, and everything they do is done with care and consideration.
LIEWOOD has an uncompromising and ethical approach to manufac- turing. They are driven by strong values and they make decisions based on profound knowledge and experience. This means that all their products are produced under controlled, safe and fair conditions and of skilled suppliers who do not compromise on either employment or environment. The textile products are made in India at a GOTS (global organic textile Standard) certified supplier. LIEWOOD uses the best possible materials, which have passed strict demands and quality control – and they personally follow each collection from drawing table to store shelf.
LIEWOOD was founded in the summer of 2015 by Anne Marie Lie Nielsen and Anja Skov. The name LIEWOOD is a merge of the founder's two last names - Skov being the Danish word for wood. Anne Marie has 13 years of experience in the fashion industry with design, sourcing and production for international retail brands - Anja has worked in the advertising industry as a graphic designer for 15 years. They have previously collaborated on both large-scale projects and smaller assignments, and share a mutual passion for design, aesthetics and the belief that beauty lies in the detail. At the same time, they complement each other perfectly - bringing each their own professional background into play. Being both moms of small children, they are in sync with the demands of a modern family, an understanding that is the heart and soul of LIEWOOD.