Yes! Kidsconceptstore's in Venlo én Panningen. Check onze openingstijden
Login
Log in if you have an account
Dont have an account? Register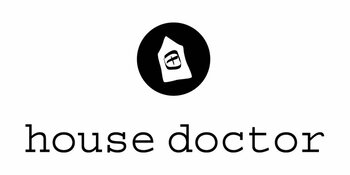 House doctor
House Doctor wants to help you to find just the right remedy for your home. Regardless of the patient's condition, they have just the right remedy for creating a unique and personal style for your home. 

House Doctor's style is provocative, personal, and informal. They believe that the time is right for mixing elements rather than trying to match them all up. And that's what we love at CozyKidz, mixing and matching with all the great items and furniture pieces from great brands and some personal family items as well. 

House Doctor is a family-run interior design business with its own consulting room in Denmark and dealers around the world. 

The company is run by three playful siblings – Rikke Juhl Jensen, Gitte Juhl Capel, and Klaus Juhl Pedersen. They all share a creative gene and a belief in the fact that beautiful interiors enhance your passion for life.  
The family trio ran a successful industrial design business for a few years. But ideas for new products quickly started to emerge – and in 2001 House Doctor was born.
Over time, new additions have arrived in the House Doctor family – people with a passion for developing the brand. At our head office in Ikast in Mid-Jutland, 100 dedicated house doctors work on tracking current trends and designing new, luxurious interior accessories for the contemporary home and other design emergencies. And we got to pick the best items from House Doctor that will be amazing in your kidsroom or nursery. How we love our job!