Volg ons op instagram voor dagelijkse inpspiratie @cozykidznl
Login
Log in if you have an account
Dont have an account? Register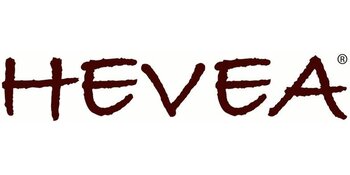 Hevea
The company name Hevea is from the Latin name for the rubber tree, 
Hevea Brasiliensis
. The natural rubber it produces is the foundation of their product range. Using natural rubber, rather than synthetic rubber made from oil, acts against climate change by increasing the number of trees and cutting back on the use of fossil fuels.
Hevea pacifiers, teethers and bath toys are made of 100% natural rubber, which is biodegradable, and a sustainable resource. Natural rubber has the ability to be broken down physically and/or chemically by microorganisms – usually requiring exposure to sunlight, air and moisture.
Hevea uses natural rubber tapped in Malaysia. We pay a percentage of the raw rubber costs to the Malaysian Rubber board, which in return helps to create a sustainable industry by replanting rubber trees and investing in research & development towards sustaining the viability of the rubber industry in Malaysia.