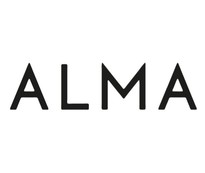 ALMA babycare
ALMA Babycare is a family-run business with special emphasis on quality and aesthetics. When their daughter Alma was born, Isabel and Lukas came up with the idea of creating a unique label of baby care products under the motto "Because I love you, baby". The natural and aromatic products do not only offer solid support in care, they also enable you to share unforgettable moments with your baby.

Isabel and Lukas set up an Austrian high-quality company with organic certification that sells care products for babies, children and parents. The products of ALMA Babycare are prepared with particular care by hand. We exclusively use organically grown natural ingredients and substances that are specially designed to meet the needs of a baby's sensitive skin.


The recipes of ALMA Babycare products were developed in cooperation with Dr. Doris Brandhuber – renowned biochemist and aromatherapist. The production takes place by hand in Vienna. The products are dermatologically tested, very well tolerated by the skin and meet the criteria of the European Cosmetic Directive.

The producer knows all our suppliers personally. You can be sure that all the plants and natural resources we use come from small controlled organic farms. The companies handle nature and soil with care and gain high-quality oils from leaves, fruits and kernels. The products are developed, tested, mixed, stirred and bottled in their factory in Vienna, second district – a time consuming, quality assured and careful process. 
ALMA Babycare products supply the skin with special substances. Furthermore, you will spend pleasant and relaxing moments with your baby when using these products for the daily care. During pregnancy, you will experience the first moments of touch when massaging your belly with our baby oil.
ALMA Babycare produces reduced, almost minimalist feel-good products with that certain something and they use top quality ingredients. Oil is a very simple product. The quality of the resources is of crucial importance.

The developers deliberately used gentle aromas to avoid an intervention into the fragile scent balance between parents and child. All our products are very mild and gentle, so that they do not disturb the development of your baby's sensitive skin.
A great small family run company driven by the love for their daughter, we love it!