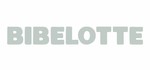 sprinkles blue wallpaper
€79,95 21% VAT included
in stock
9-10 working days
free domestic shipping
Bibelotte wallpaper Sprinkles blue. Blue backdrop with white sprinkle pattern mixed with some bronze sprinkles.

The roll consists of 2 panels of 48,7 x 170 cm. Total covered surface per roll 97x4 x 270 cm.

In our showroom we have the sample book of Bibelotte wallpaper so if you have any doubts just drop by to see and feel it for yourself. 

Easy to apply to the wall. One roll consists of 3 panels/pieces that have to be mounted next to eachother in the right order. 

NB: Because this wallpaper is especially ordered for you we cannot accept returns or cancellations. 
0
stars based on
0
reviews
fast shipping
free inzzzpiration!
get a refund
worldwide shipping
love at first sight