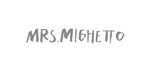 Mr. Otis poster 40x50 cm
€50,00 21% VAT included
in stock
order before 16.00 delivery next day*
free domestic shipping
Supercute print of the AW2016 collection 'Circus Mighetto' by the amazing brand Mrs Mighetto; Mr Otis. 

This poster comes in paper tube with a story card attached, with the character's qualities and history, in both Swedish and English. This is Mr Otis' story: 


Mr Otis was once an abandoned, little boy. No one had ever seen his parents, and he often woke up without a roof over his head. Otis' childhood could have been a very sad affair, had it not been for the circus. The circus saved his life. Well, maybe not the circus itself so much as friends, a feeling of solidarity and learning how to use his magical wings.


0
stars based on
0
reviews
fast shipping
free inzzzpiration!
get a refund
worldwide shipping
you're bound to love these too
love at first sight