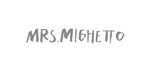 miss penny 50x70
€53,00 21% VAT included
in stock
order before 16.00 delivery next day*
free domestic shipping
Gorgeous poster with print from the AW17 Mrs Mighetto collection 'The forgotten Tivoli'. The poster is packed in tissue paper and in a cardboard roll with a card with this particular print's story. 

This is Miss Penny's story: 
...Few people would guess that Penny has such a sharp wit and an almost unlimited ability to analyse her surroundings. Miss Penny has two important attributes, her time-keeping and her curls. She was picked out to manage the tivoli when it was shown that her curls could direct her built-in clock.
0
stars based on
0
reviews
fast shipping
free inzzzpiration!
get a refund
worldwide shipping
love at first sight
you're bound to love these too