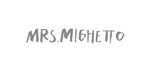 miss hanna 40x50
€50,00 21% VAT included
in stock
order before 16.00 delivery next day*
free domestic shipping
Gorgeous poster with print from the AW17 Mrs Mighetto collection 'The forgotten Tivoli'. The poster is packed in tissue paper and in a cardboard roll with a card with this particular print's story. 

This is Miss Hanna's story: 
… Hanna is a survivor. She has had many life-threatening adventures. She has trained to be able to change shape. She practiced for many years and the exceptional gift must be constantly kept up. But to do so demands bravery, and Hanna has that in droves.


0
stars based on
0
reviews
fast shipping
free inzzzpiration!
get a refund
worldwide shipping
you're bound to love these too
love at first sight