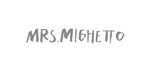 miss gertrud poster 50x70 cm
€53,00 21% VAT included
in stock
order before 16.00 delivery next day*
free domestic shipping
Supercute print of the AW2016 collection 'Circus Mighetto' by the amazing brand Mrs Mighetto; Miss Gertrud. 

This poster comes in paper tube with a story card attached, with the character's qualities and history, in both Swedish and English. This is the story behind Miss Gertrud: 


Miss Gertrud is no large person. In fact, Gertrud is so tiny she sleeps in the tulle of a tutu. She works in the costume department, but due to her diminutive size she is struggling to carry large bolts of fabric and lift heavy scissors. Without using magic, that is. Luckily, she is good at magic, and finds that it can solve just about any problem. Gertrud creates perfect costumes and props for the circus with seemingly endless imagination.


0
stars based on
0
reviews
fast shipping
free inzzzpiration!
get a refund
worldwide shipping
you're bound to love these too
love at first sight