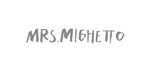 dear lion poster 50x70 cm
€53,00 21% VAT included
in stock
order before 16.00 delivery next day*
free domestic shipping
Supercute print of the AW2016 collection 'Circus Mighetto' by the amazing brand Mrs Mighetto; Dear Lion. 

This poster comes in paper tube with a story card attached, with the character's qualities and history, in both Swedish and English. This is the story behind Dear Lion: 


Dear Lion At a fairly early age, the little lion grew a magnificent, flowing mane, with lots of shiny, golden hair that billowed in the wind. Because thick, beautiful hair looks kind of funny on a little girl, the flock decided she was simply too odd and dropped her off at the doorstep of the magic circus. Now she is the king of the circus and is happy and proud to show off her magnificent, glimmering hairstyle. 


0
stars based on
0
reviews
fast shipping
free inzzzpiration!
get a refund
worldwide shipping
love at first sight