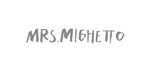 dear elephant poster 50x70 cm
€53,00 21% VAT included
in stock
order before 16.00 delivery next day*
free domestic shipping
Supercute print of the AW2016 collection 'Circus Mighetto' by the amazing brand Mrs Mighetto; Dear Elephant. 

This poster comes in paper tube with a story card attached, with the character's qualities and history, in both Swedish and English. This is the story behind Dear Elephant: 


Dear Elephant When this highly unusual baby elephant was born, he was rejected by the flock. He had strange bumps on his back, which many elephant years later turned out to be amazing wings. Magic wings that offered weightlessness and freedom. All of a sudden, the elephant was offered a place in the flock again, but he chose to stay with his new family. At the circus.


0
stars based on
0
reviews
fast shipping
free inzzzpiration!
get a refund
worldwide shipping
you're bound to love these too
love at first sight