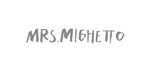 mr edward 40x50
€50,00 21% VAT included
in stock
order before 16.00 delivery next day*
free domestic shipping
Gorgeous poster with print from the AW18 Mrs Mighetto collection 'The lake stories'. The poster is packed in tissue paper and in a cardboard roll with a card with this particular print's story. 

This is Mr Edward's story: 
Mr Edward knows that his species is threatened. He works tirelessly to try to find more eggs. The dragon eggs can only be found on the lakebed and they are placed into safe storage as soon as possible. Edward stands for strength and tenacity and as long as Edward lives, there is always hope for the lake's inhabitants.


0
stars based on
0
reviews
fast shipping
free inzzzpiration!
get a refund
worldwide shipping
you're bound to love these too
love at first sight