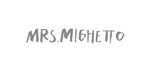 miss laura 40x50
€50,00 21% VAT included
in stock
order before 16.00 delivery next day*
free domestic shipping
Gorgeous poster with print from the AW18 Mrs Mighetto collection 'The lake stories'. The poster is packed in tissue paper and in a cardboard roll with a card with this particular print's story. 

This is Miss Laura's story: 
Miss Laura can stare down into the dark water for hours. She never tires of it. The lake gives her glimpses of the future when she discerns the water's language and knows exactly when it's time to dive in or call for helP. She senses the signals in the air, can talk to the animals and conveys tranquillity.


0
stars based on
0
reviews
fast shipping
free inzzzpiration!
get a refund
worldwide shipping
you're bound to love these too
love at first sight