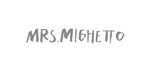 miss della 70x50
€53,00 21% VAT included
in stock
after februar 14th
free domestic shipping
Gorgeous special edition poster from Swedish brand Mrs Mighetto. This poster isn't part of a collection but was made with a special girl in mind; Della. Per sold poster 2,50 euro is donated by Mrs Mighetto to the Swedish brain fund. The poster is packed in tissue paper and in a cardboard roll with a card with this particular print's story. 

This is Miss Della's story:  ...The stars shine on the ceiling and glitter rains down on Miss Della's brown curls. She dances in time to soft sounds and her unwavering spirit fills the room. Time stands still as Miss Della shares her magic — today it's glitter and butterflies. Everyone is together here and now; love conquers all. Della was born with cerebral palsy. It was detected before she was born. Della understands and feels so much, but has never been able to speak or walk. Della's time with her mother and father is limited. Her time with her siblings is limited.  Della is one of thousands of children who are born with various disorders. She is a symbol for families that live in constant worry about their unwell child — fears that are impossible to comprehend — but, above all, that live with indescribable love for their own miracle.

PLEASE NOTE: The main image has a Mrs Mighetto watermark -the poster you purchase and will receive will ofcourse not have this watermark in it. 
0
stars based on
0
reviews
fast shipping
free inzzzpiration!
get a refund
worldwide shipping
you're bound to love these too
love at first sight