Geen producten gevonden...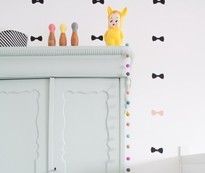 closets
You want to fill these closets with tiny little clothes. Or bigger clothes. They are just too beautiful. We track down these old ladies and fellaz and help them get ready for the next generation. We try to vary in our colors but keep in mind your favorite ones. Modelwise it's always a suprise to see what's next! 
You might want to know that we only use top quality paint for our furniture kind enough for the youngest children. Just because we want them all to be as safe as they can be in their own room. 
TIP: Follow us on Facebook and Instagram to be the first to know about new arrivals.