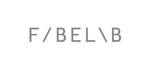 teether pirate bunny
€12,95 21% VAT included
in stock
order before 16.00 delivery next day*
domestic parcels only 3,95
Supercute teether by Fabelab. There are 4 different kids matching the 4 colours of the new Fabelab collection; Cute Bunny (mauve), Lazy Bear (honey), Cuddly Cat (grey / foggy blue) and Pirate Bunny (Icy Grey). 

The ears are made out of pieces of fabric in the shape of the matching character, so bunny ears, cat ears or bear ears. This fabric is - like the rest of the collection - 100% GOTTS organic cotton. 

The teethers are approx 15 cm (cute bunny and pirate bunny) and 10 cm. The diameter of the ring is 7cm. 


0
stars based on
0
reviews
fast shipping
free inzzzpiration!
get a refund
worldwide shipping
you're bound to love these too
love at first sight