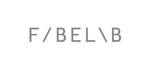 play fold ship
€97,00 21% VAT included
in stock
order before 16.00 delivery next day*
free domestic shipping
A new colourful blanket that folds into a ship! DREAM AWAY
With the play-fold-ship you can dream away on a journey or take your toys on an adventure. INSPIRATION AND ASSOCIATION
The colours are inspired by the ocean, the beach, the reef,sailing boats, ships, vessels, pirates, a trip you want to go on and a compass to guide you home again.
0
stars based on
0
reviews
fast shipping
free inzzzpiration!
get a refund
worldwide shipping
you're bound to love these too
love at first sight