Geen producten gevonden...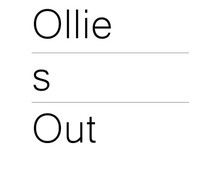 ollie | s | out
Ollie|s|Out, a new Danish baby and children Interior Design Company based in Copenhagen. All furniture and accessories are custom designed with focus on natural materials – wood, leather and metal are intentionally chosen to make the products enduring Scandinavian Design for the nursery.
Founded in 2015 by Sarah Simone Jørgensen in the heart of Copenhagen. Ollie|s|Out is rooted in the Scandinavian design language. We do however consider the spirit of the company Global and the products beautiful elegant for any nursery around the world.