Yes! Kidsconceptstore's in Venlo én Panningen. Check onze openingstijden
Login
Log in if you have an account
Dont have an account? Register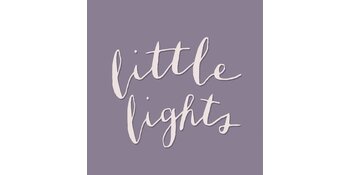 Little Lights
We are a small family manufacturer from Krakow, Poland that makes
lamps for children and families all over the world.
Our story began with an initial simple design, our original hallmark lamp,
the "Sleeping Fox". When we created this first lamp we worked tirelessly to make a beautifully
designed product that not only evoked the image of a friendly companion in the form of a cute
sleeping fox, but also filled the room with a fine-tuned warm ambience perfectly suited for either
reading or sleeping. Since that initial inspiration we've come a long way, creating a diverse set
of uniquely designed lamps that have been inspired
by children's own imaginations.
We make all of these one-of-a-kind lamps with 100 percent natural pine wood. Its smell,
texture, and durability is one of the main elements we feel gives our product a sense of
timelessness. Because with every lamp we create we're striving not only to make a beautiful
keepsake that lasts through childhood, but hopefully stays in the family for generations. Little
Lights is a labor of love. It's a product of the hard work of a select few dedicated craftsmen and
women. Each one of them puts their whole heart and talent into every stage of the creation of
our lamps. These lamps go through a long and detailed process before they enter your home as
the majority of our work is done by hand with careful precision and extreme attention to detail.
We hand polish and hand paint. We carefully define tiny eyes and noses. We polish windows
and sand down ladders, all so we can say for sure that every one of our lamps is a special work
of art.
In the end, what's most important for us is that we inspire childlike imagination, add some
color and warmth, and provide a small sense of joy to every home we enter. Little Lights's sole
goal is to help create a cozy and unforgettable atmosphere that becomes a part of the beautiful
memories made every day in your family home.