De prints van de huidige collectie zijn geinspireerd door de natuur. Ontwerpster Susann Karlsson Nemirovsky wist niet wat haar overkwam tijdens haar eerste duikavontuur, deze magische wereld moest ze doorvertalen naar haar collectie, en zo gezegd zo gedaan.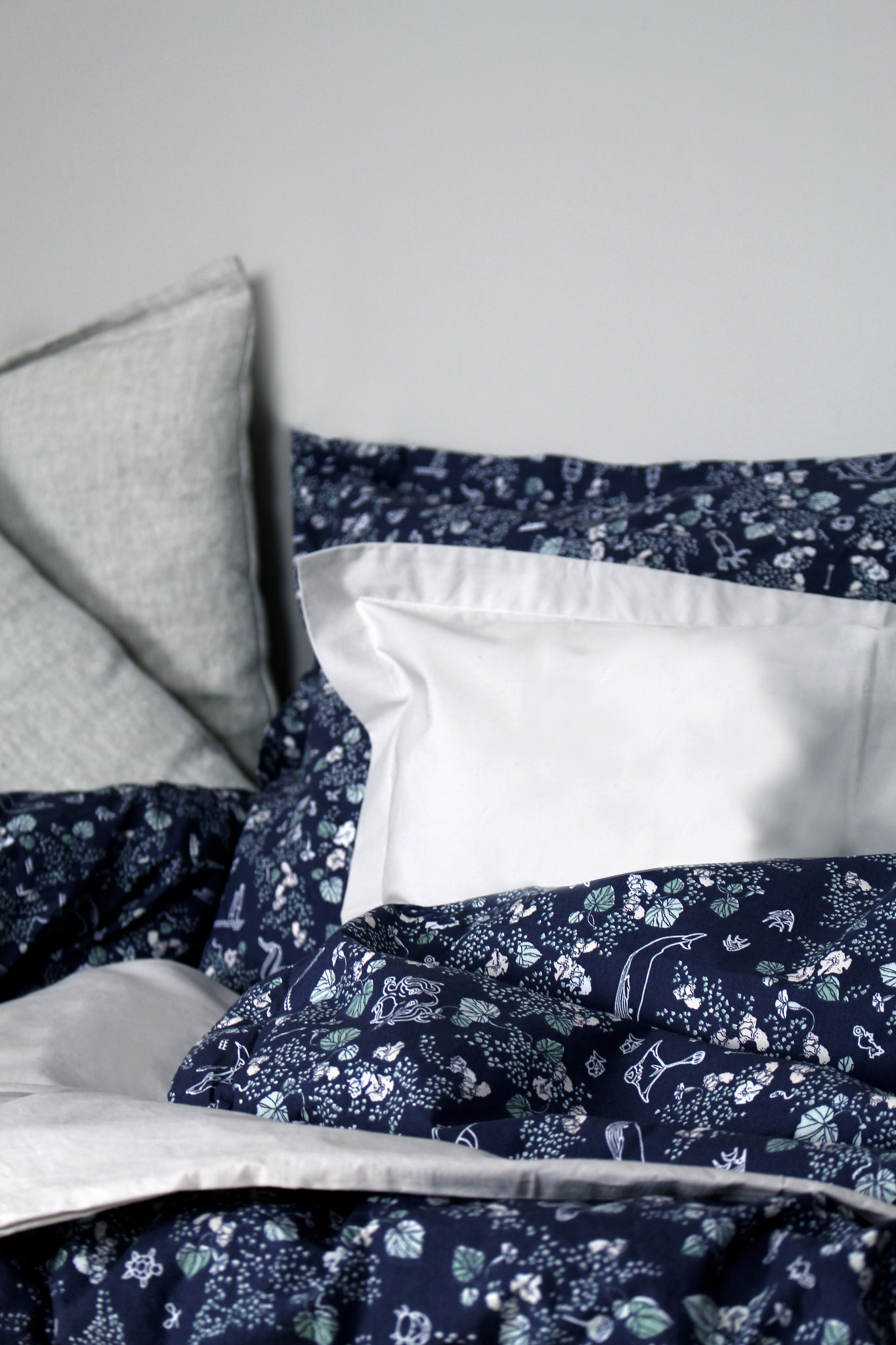 De Mares print neemt je echt mee onder het wateroppervlak. Wij zijn fan! De Fauna print is bijna niet te missen als je wel eens op Instagram kijkt zie je hem in de meest stijlvolle baby- en kinderkamers voorbij komen. Het ideale aan beide prints is dat ze geweldig combineren; zowel met blauw als roze maar ook met okergeel. Precies de kleuren van de babydekentjes. En de uni dekbedovertrekken hebben ook zulke geweldig mooie rustgevende en stijlvolle kleuren.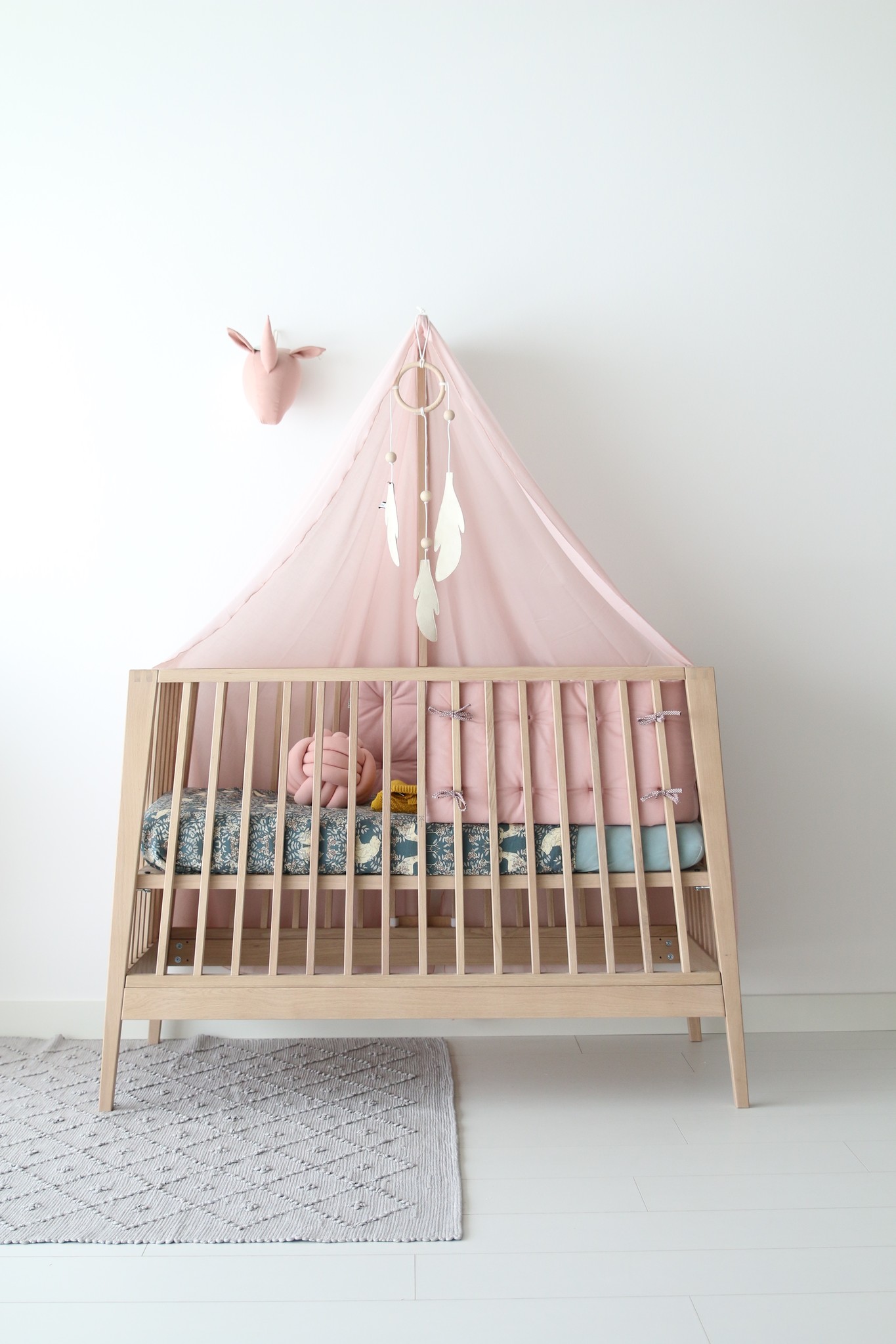 Je kan alles ook heel goed combineren met andere mooie merken. De items van de Linea by Leander lijn mixen en matchen bijvoorbeeld super met de items van Garbo & Friends. Ook de knoopkussens van CozyKidz kunnen natuurlijk altijd goed in zo'n prachtig opgemaakt bed, of de items van Konges Slojd en niet te vergeten Soft Gallery.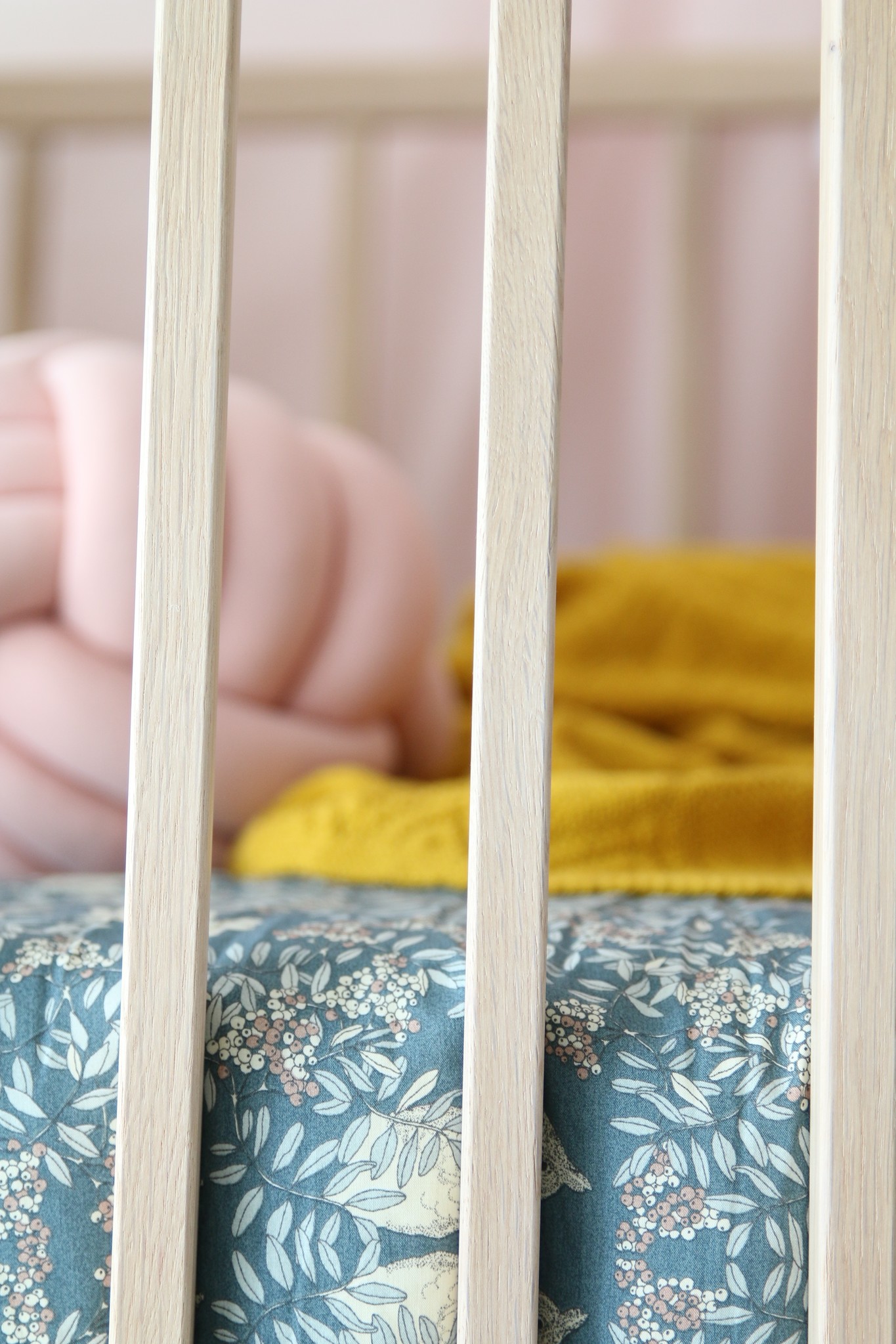 En tot slot zijn we ook heel blij om te zien dat een merk er bewust voor kiest om de gehele productie binnen Europa te houden. Alle textiel wordt vervaardigd uit hoogwaardige materialen in Portugal en de superschattige bijtringen worden onder strenge regels gemaakt in Duitsland. Keeping it in the EU family, we love!

Every once in a while you stumble across a brand that grabs you right away. Garbo&Friends is such a brand. It's hard to describe what it is exactly, because I usually am not a big fan of of old school prints but this brand does it so perfectly! I'm in love. Head over heels! And very curious to hear how you feel about it!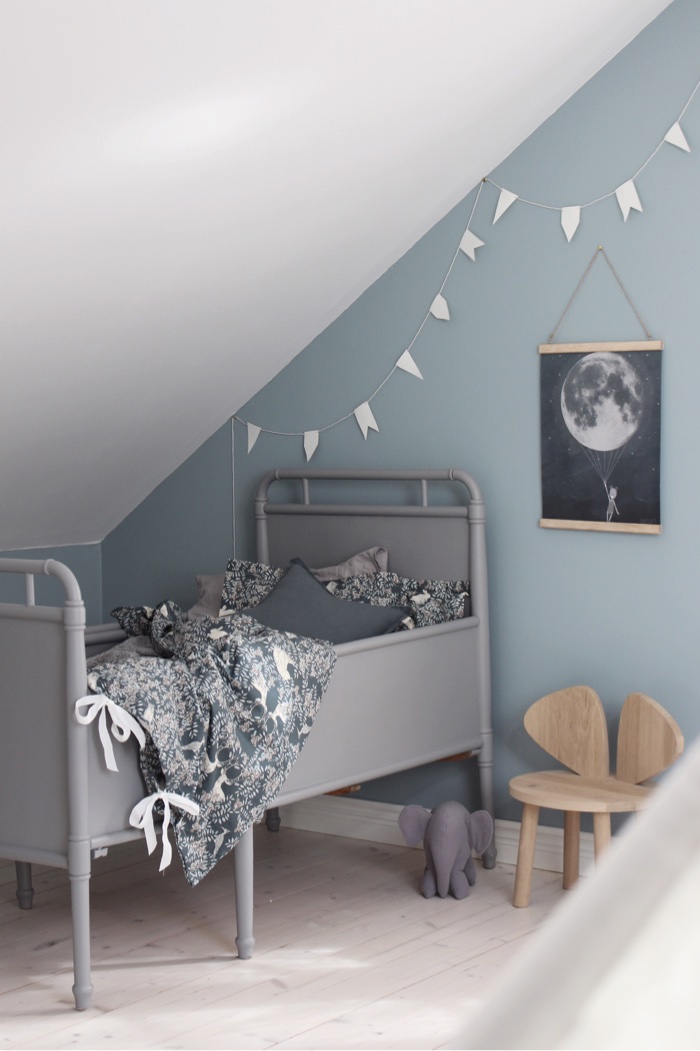 The prints of the current collection are inspired by nature. Designer Susann Karlsson Nemirovsky was struck by the sheer beauty of the underwaterworld during a diving adventure that she just had to incorporate it into her work; and so the Mares print was born.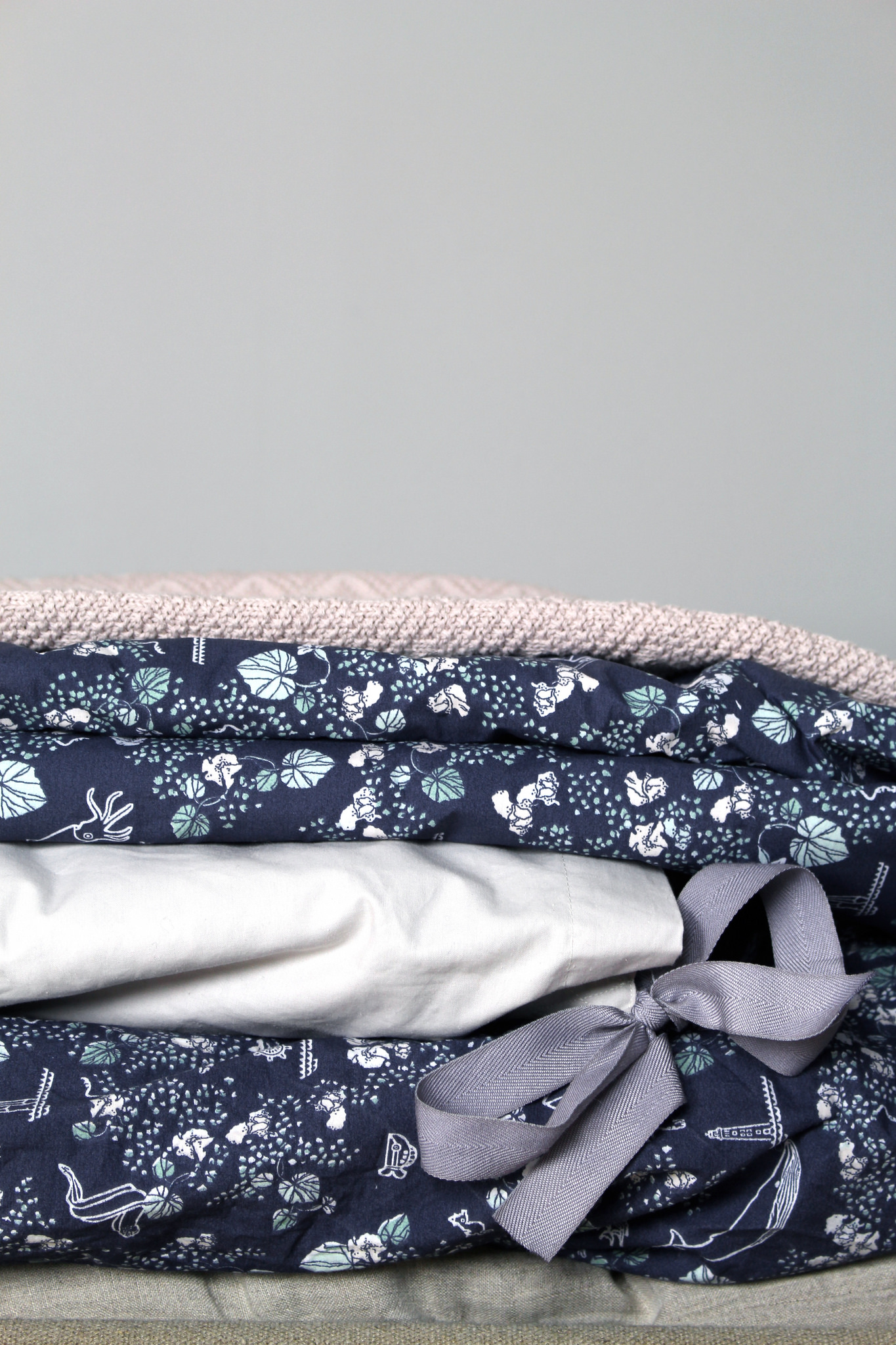 The Mares print really takes you down to the magical world underneath the watersurface. We love it! And the Fauna print can't be missed if you happen to be on Instagram. You will find it in the some very trendy and stylish nurseries and kids rooms, very inspiring. The ideal thing about both these prints is that they combine so well. Both with blue, pink and yellow. Exactly the colors of the great cotton knit baby blankets! And the solid duvet covers are in amazing colors as well that combine great with everything in the collection.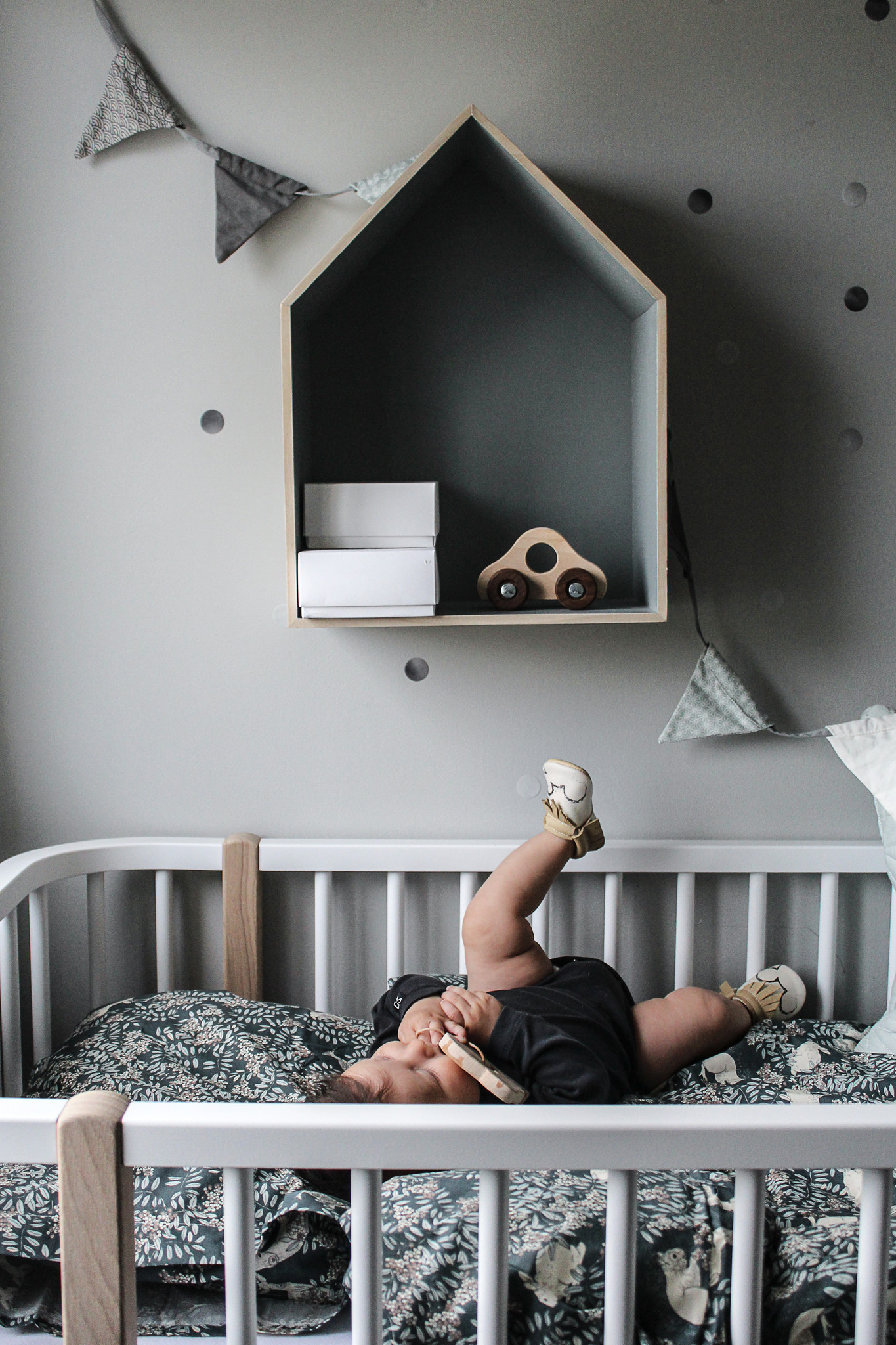 But the great thing is, it combines so well with so many amazing brands. For instance the Linea by Leander bedbumpers, canopes and fitted sheets match perfectly but also the Konges Slojd and Soft Gallery items go so well with it. And last but not least; a CozyKidz knotball pillow really ties it all together. Doesn't it?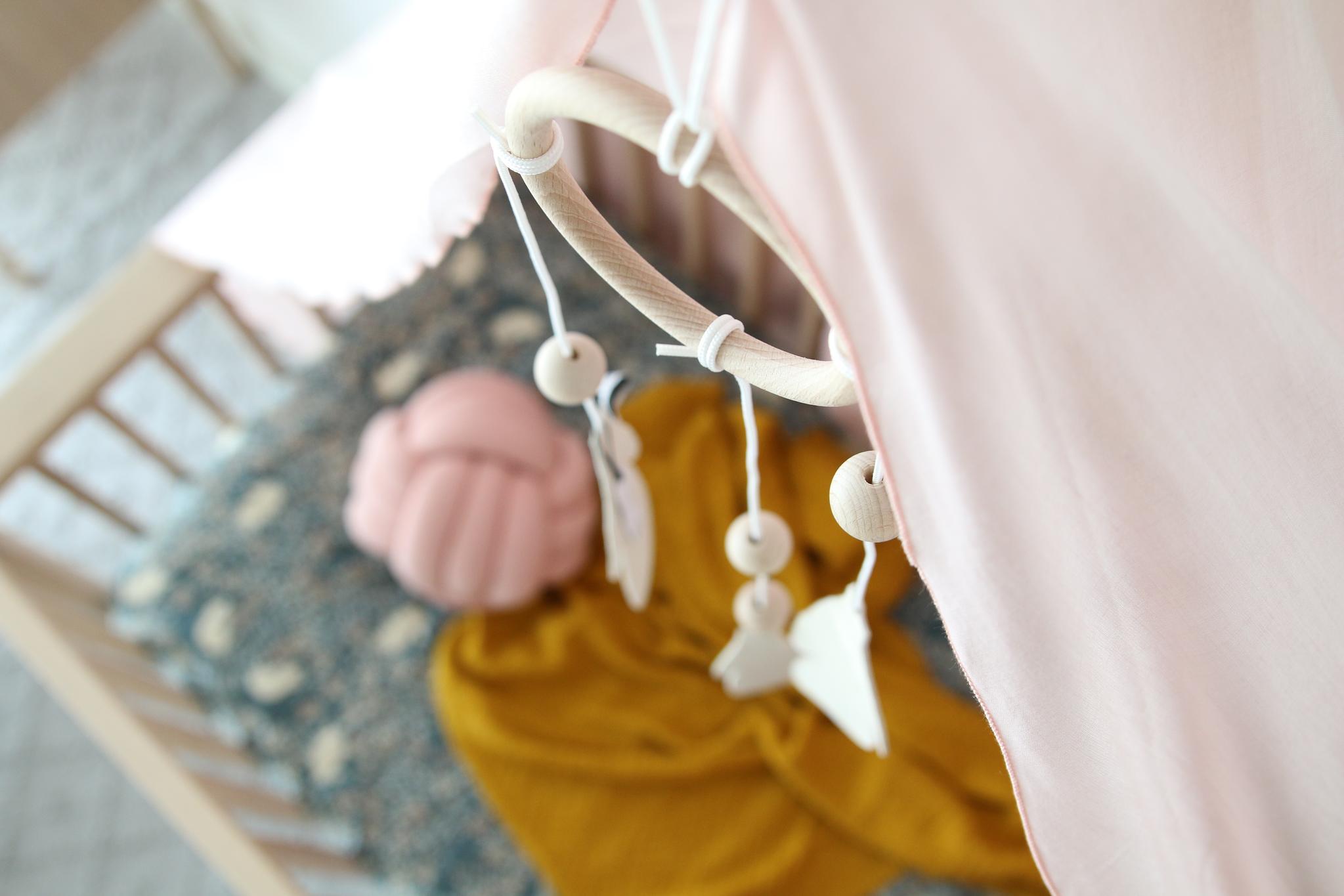 One more really great thing about this brand is that they kept all production within Europe. All textile items are produced and made in Portugal and the teethers are made in Germany under strict rules and regulations. And that just feels good; keeping it all in the EU family. We love!