Majvillan is opgericht in 2013 door kunstenares Charlotta Sandberg en dat zie je terug in haar werk. Charlotta is behalve kunstenares ook moeder en door deze twee te combineren weet ze de mooiste en meest magische prints te ontwerpen waar kinderen uren naar kunnen turen en die je als volwassene ook niet snel gaan vervelen. Van draken en kastelen tot een magische onderwaterwereld of een bamboe paradijs voor lieve panda's. Grafische prints gaat ze ook niet uit de weg en de neutrale grijs met witte stippen zijn dan ook een van mijn persoonlijke favorieten. Alhoewel ik ook gek ben op de andere stippenversies.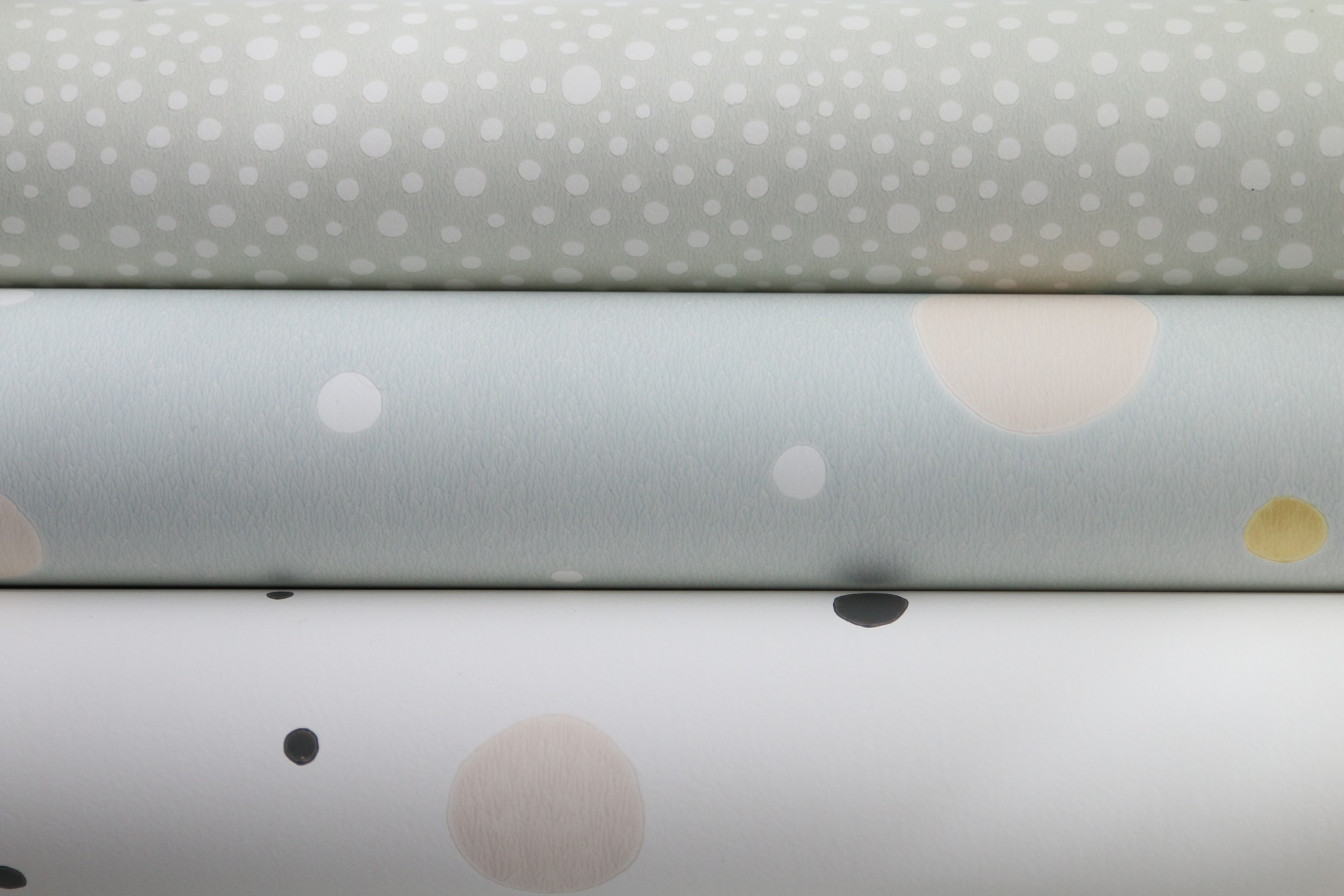 Bij ons thuis hebben we ook Majvillan behang op de muur. Otis heeft de dragon sky grijs op zijn muur en voor Noa haar toekomstige kleuterparadijs heb ik uit de nieuwste collectie al drie rollen klaar liggen. Nu nog even de moed verzamelen om de hele boel om te gooien en behangklaar te maken. Ik kan er niets aan doen, ik moet gewoon weer aan de slag nu ik deze geweldige nieuwe collectie heb gezien. En oh ja, heb je de unicorn print al gezien? Een echte musthave voor kleurrijke meisjes!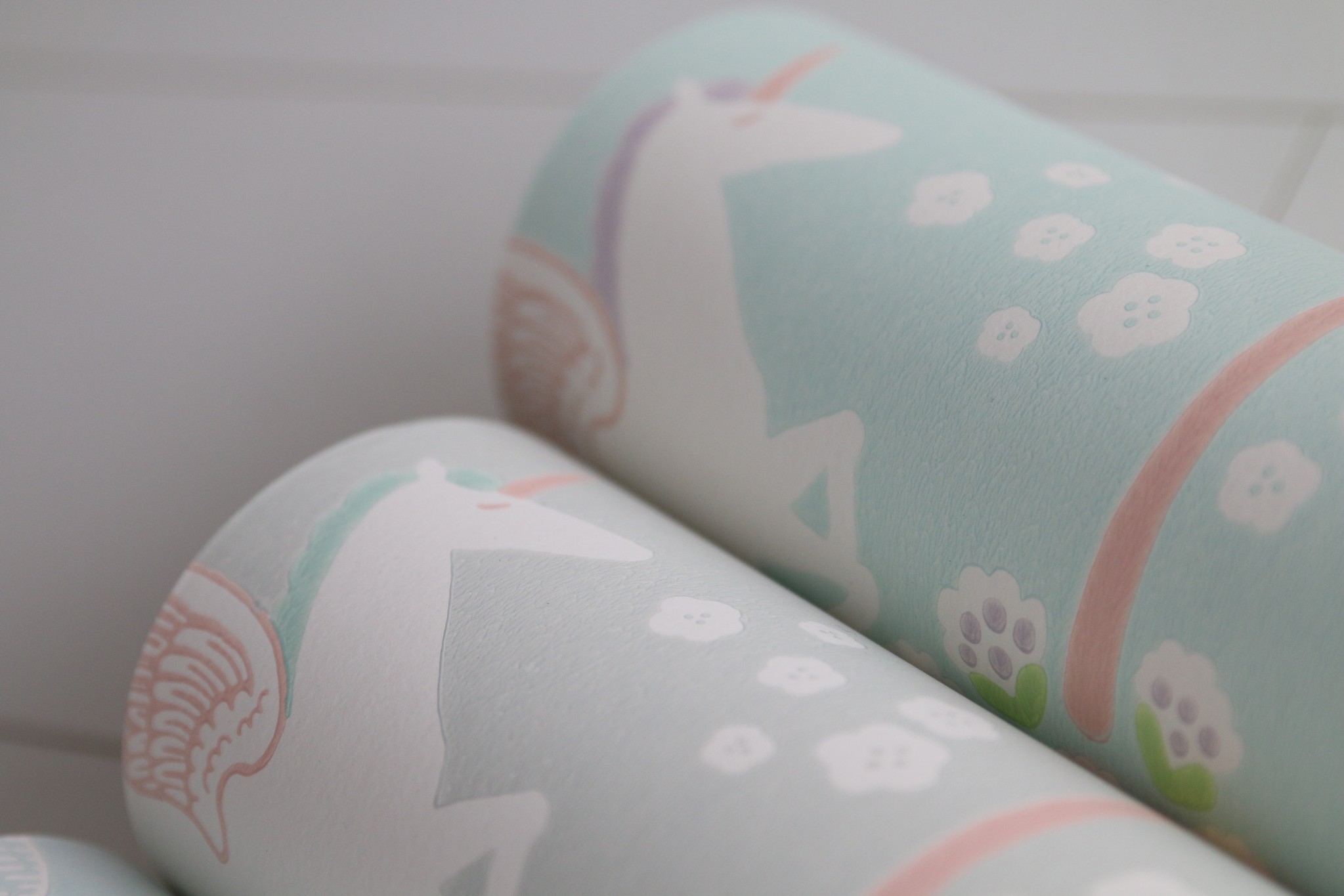 Wallpaper for the kidsroom or nursery really bringes the cozy-ness that we love so much. You might even call it a musthave. It gives a feel of warmth and atmosphere literally brings a softness to the wall. At CozyKidz we work with some amazing wallpaper manufacturers that bring top notch wallpaper to the table and we are always so happy when one of them designs a whole new collection! One of my personal favorites just did so and there are just too many amazing new prints you have to see….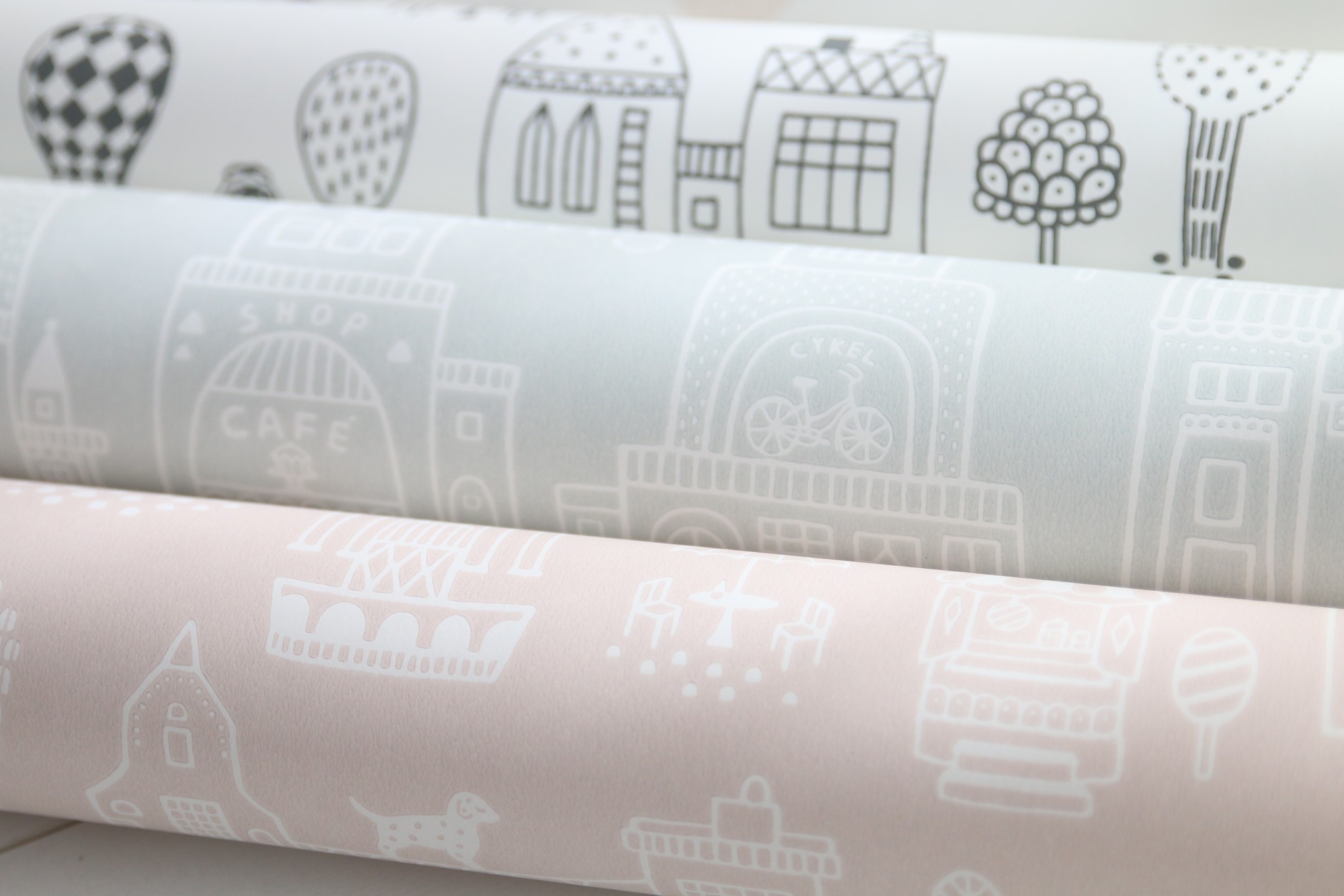 Majvillan was founded in 2013 by artist Charlotta Sandberg. She is also a mother and the combination of these two jobs really makes for inspirational and magic prints that both kids and parents can truely appreciate. Dragons and castles, a magic underwater world or a bamboo paradise for cute panda's; it's more than you can imagine. She also does great graphic prints and the grey and white dotted one is my absolute favorite for a neutral room. But I have to admit, I have a thing for dots.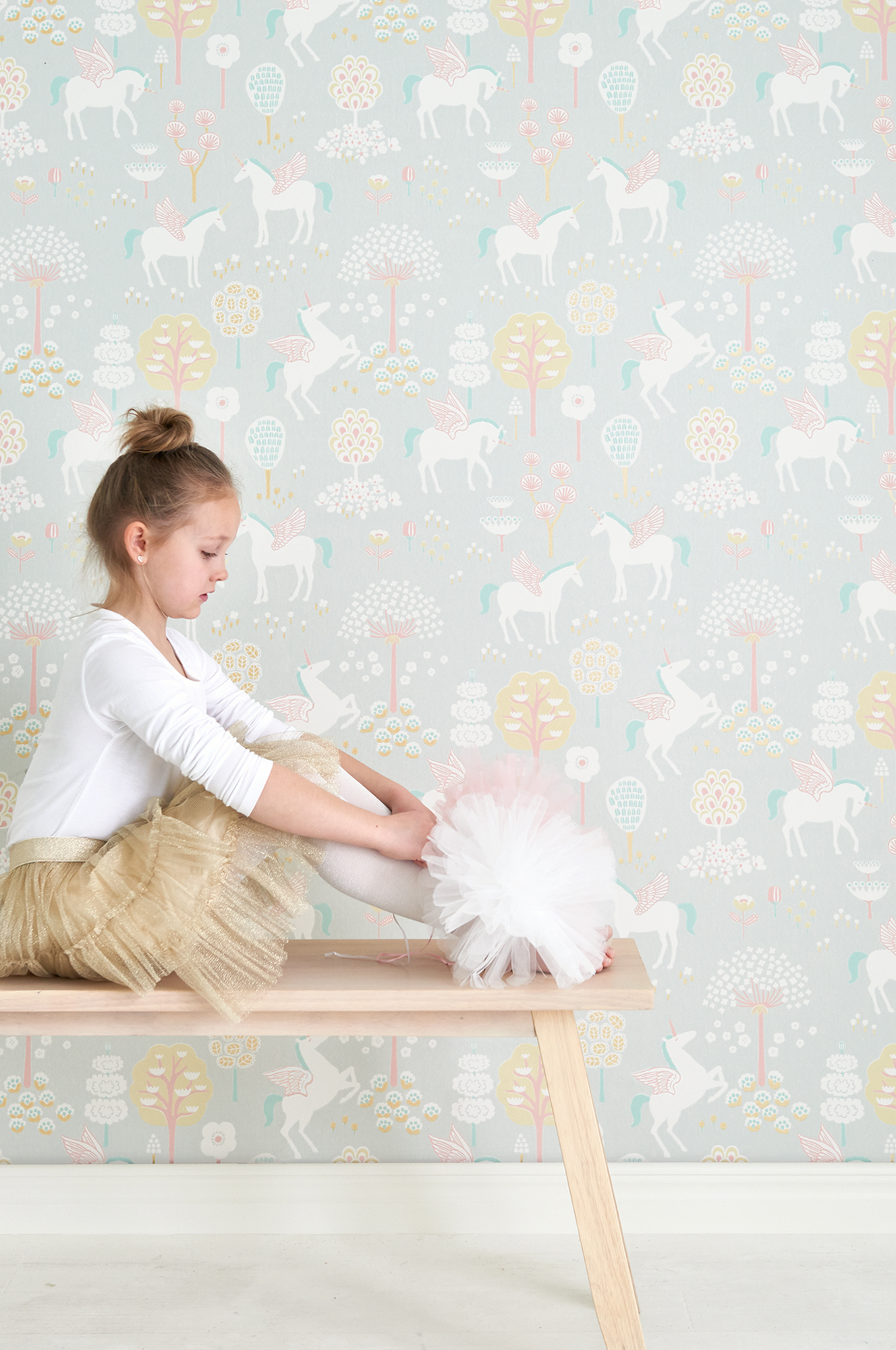 In our home Majvillan is well represented; Otis his room has the dragon sky print which he is still very much in love with and for Noa her new paradise that I am planning I have three rolls from the latest collection to be put up. I just can't help it, I need to have it! By the way, have you spotted the unicorn prints? An absolute musthave for colorfull spirited girls!