De Deense Terese Hoffeldt raakte als nieuwe moeder geïnspireerd door het nieuws dat veel mensen onwetend gevaarlijke giftige plastic (bad)speeltjes aan hun baby's gaven. Hier moest ze iets aan veranderen en ze voegde de daad bij het woord: ze richtte Hevea op. Een bedrijf dat inmiddels stijlvolle spenen, bijtspeeltjes, badspeeltjes produceert waar jouw baby urenlang naar hartelust op kan kauwen of sabbelen. Whatever rocks their boat.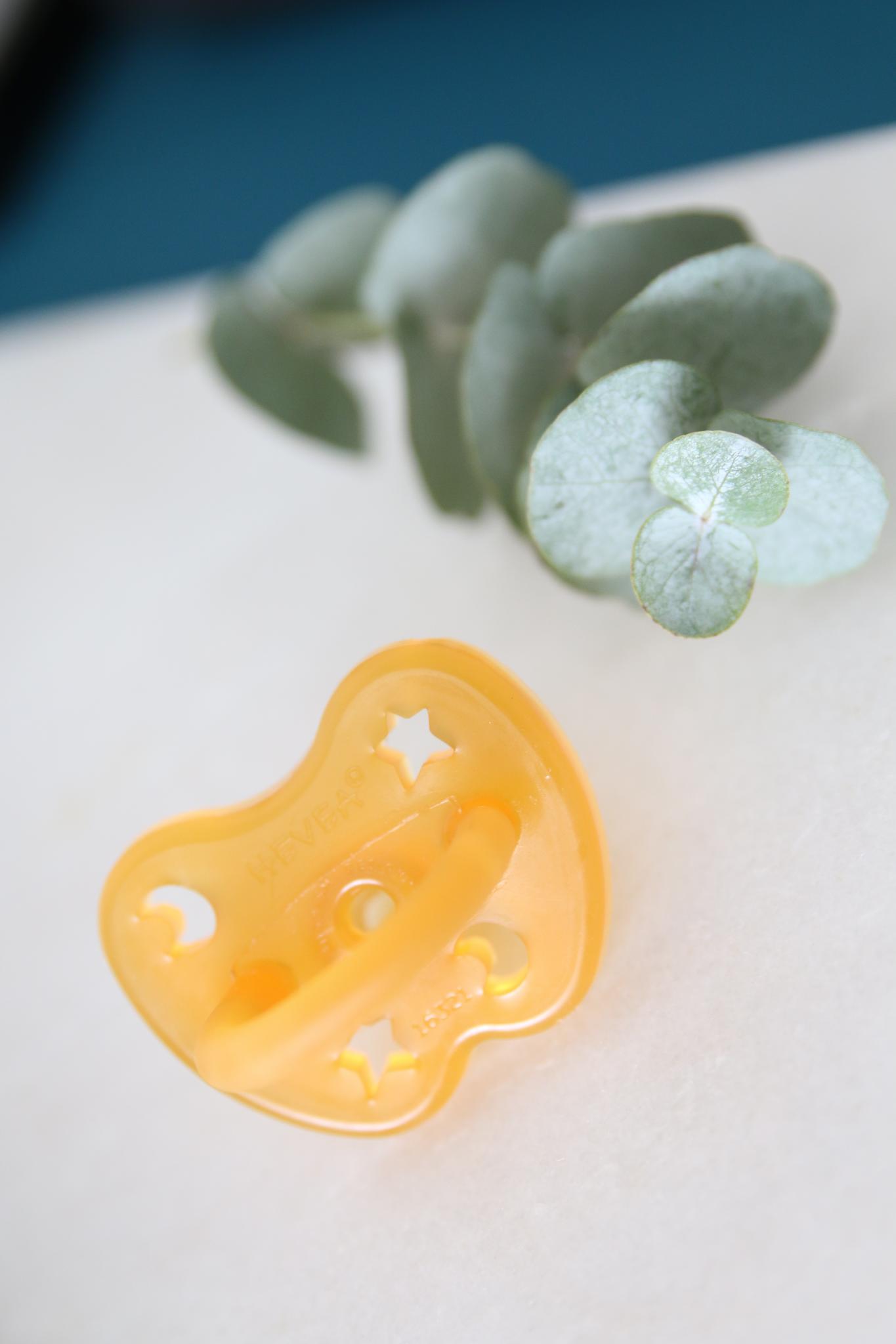 Alle producten van Hevea zijn gemaakt met liefde voor de aarde, het mllieu en de
mens. Het natuurrubber dat Hevea gebruikt als basis voor alle producten komt van de gelijknamige boom Hevea Brasiliensis. Door het gebruik van natuurrubber wordt een meer milieuvriendelijke wereld gecreëerd, er worden namelijk meer bomen geplant en er worden minder fossiele brandstoffen gebruikt. Bovendien is het een duurzame bron, en bevat natuurrubber de eigenschap dat het gemakkelijk afgebroken kan worden door micro-organismen. Klinkt goed toch? Meer bomen, minder fossiele brandstoffen, een betere lucht en een echt natuurproduct!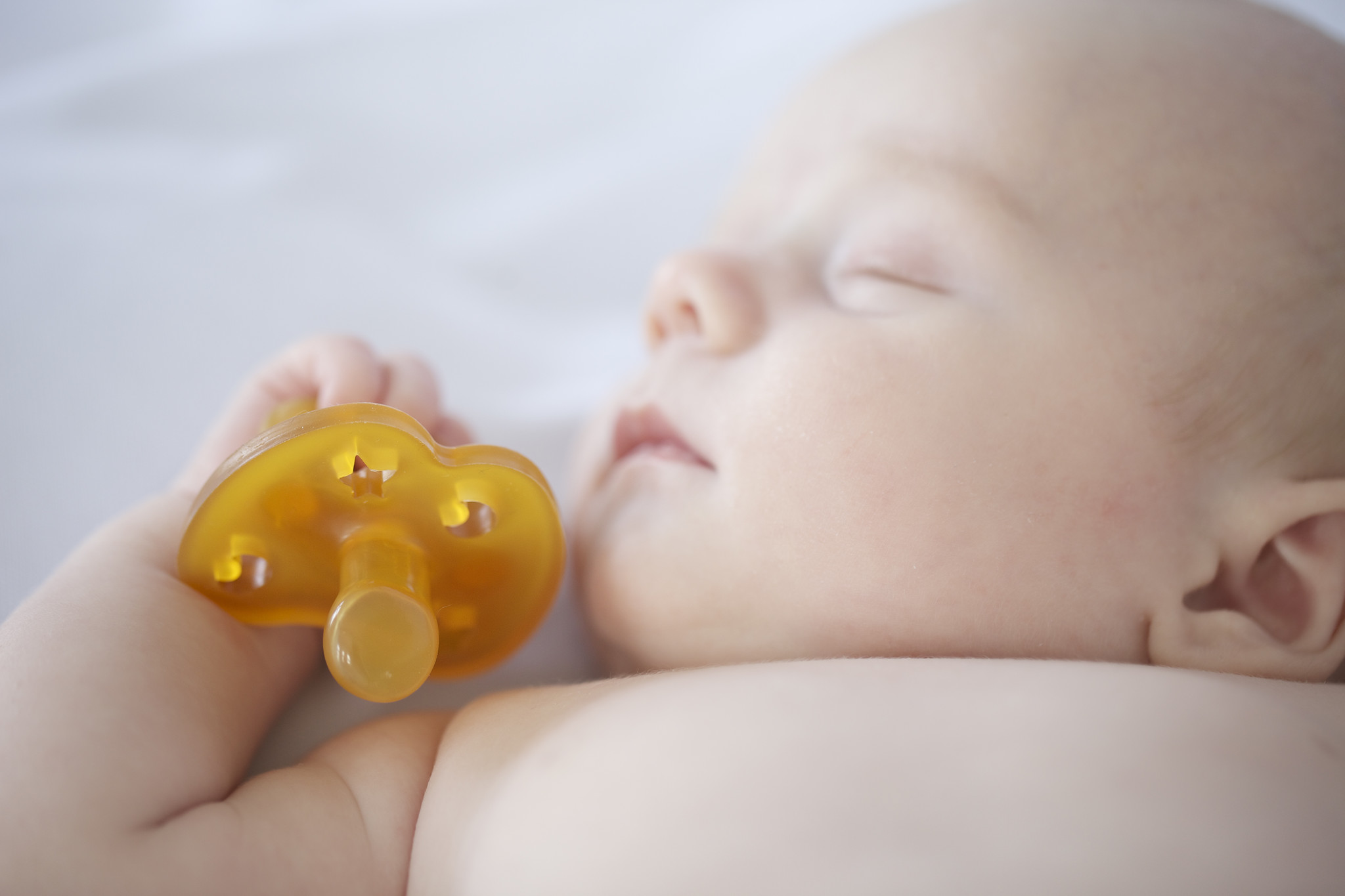 Maar Hevea gaat verder. Niet alleen het rubber dat Hevea gebruikt is afkomstig van een milieuvriendelijke plantage, ook het papier dat gebruikt wordt voor de verpakkingen komt van een FSC gecertificeerde plantage.
Hevea's filosofie is, je kan de wereld maar met één stap tegelijk veranderen, en dat is precies wat ze doen. Met mooie producten die op een mooie manier geproduceerd worden hopen ze jou en je baby hopelijk veel troost en rust bieden. Yay!
Alle items die wij van Hevea in de collectie hebben vind je hier!

Personally I don't think I would still have any sanity if the pacifier wasn't invented. Our oldest loved his to death for 4 whole years and it brought him a lot of comfort and peace. Ofcourse it doesn't look to charming, such a big chunk of plastic in the middle of that cute little face but I learned to live with it for the sake of my sanity. I did notice that once they get used to a certain brand of pacifier they are hard to convince to take on another brand. Ofcourse the mouth is very sensitive and us humans are creatures of habit. But these facts made that I had to look at – I won't name and shame – some quite ugly versions of one particular model for 4 years. Luckily for new parents there are a lot more stylish pacifiers on the market, and they are also caring about the planet! You gotta love this!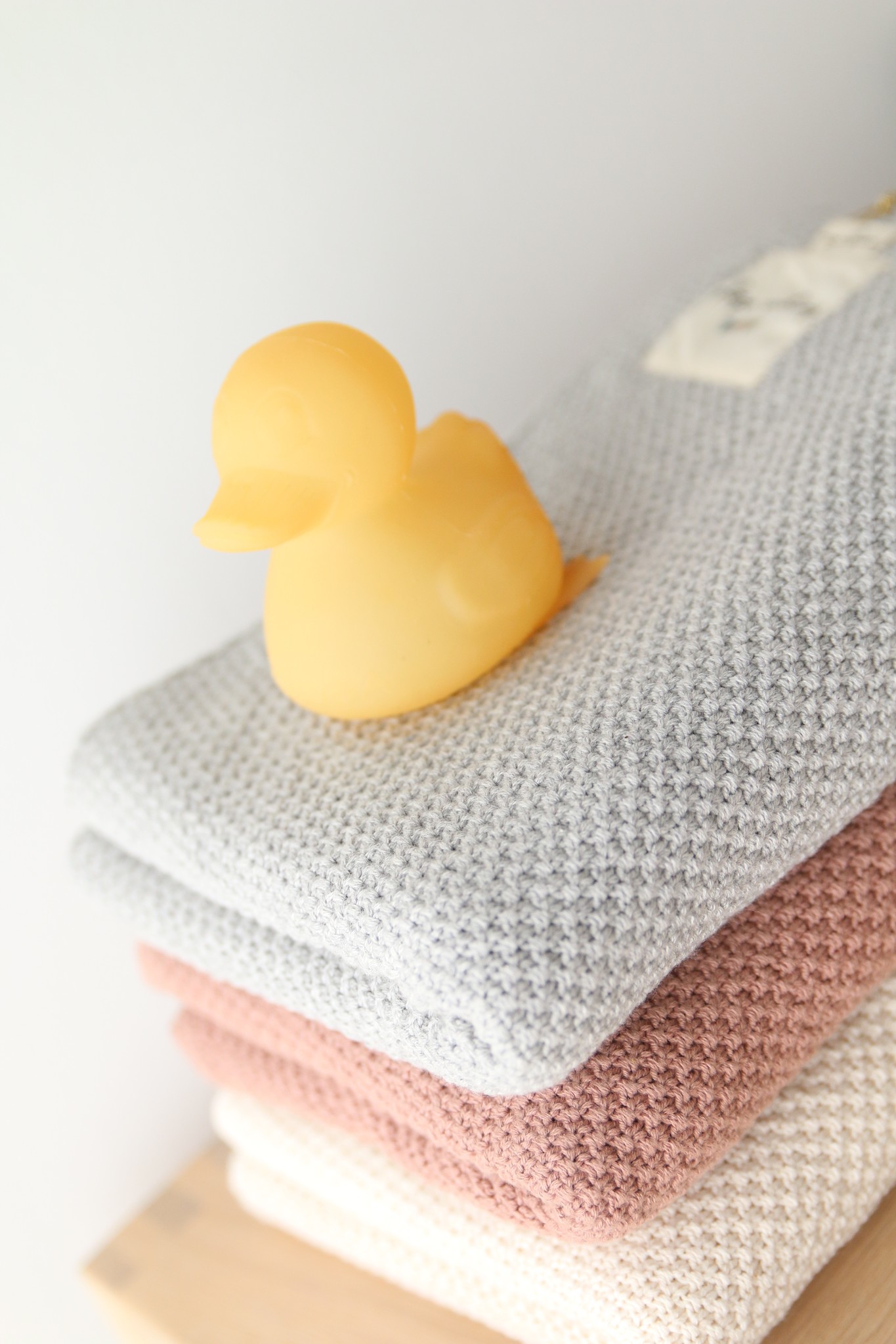 Danish new mom Terese Hoffelt got inspired by watching the news that many people unknowingly gave their infants toxic plastic teethers and bathtoys. She had to do something to prevent this from happening and so she did; she started Hevea. A company that produces stylish pacifiers, teethers and bathtoys that you can give to your baby for hours of biting or sucking, whatever rocks their boat.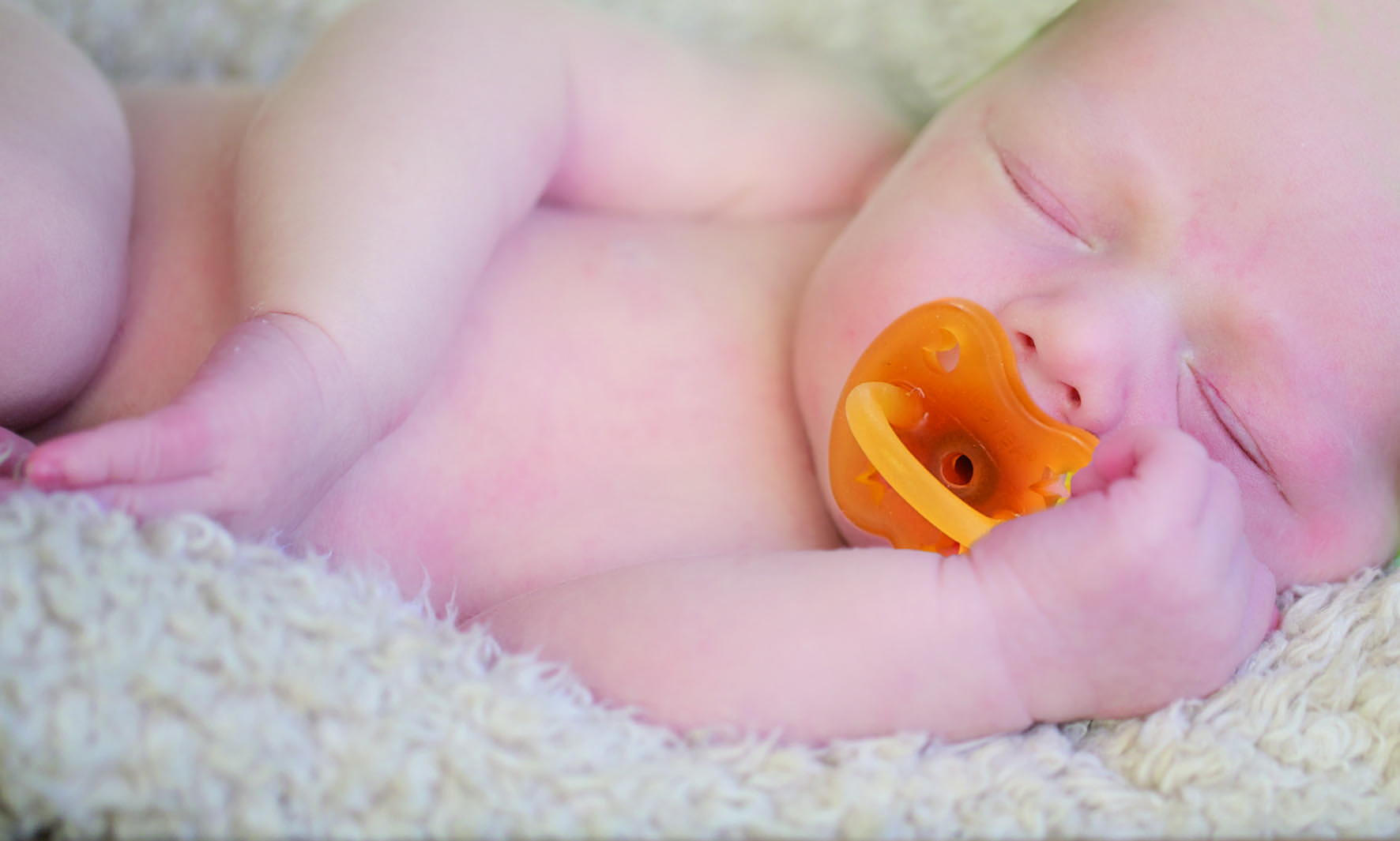 All Hevea products are made with love for the planet and it's inhabitants. The company name Hevea is from the Latin name for the rubber tree, Hevea Brasiliensis. The natural rubber it produces is the foundation of their product range. Using natural rubber, rather than synthetic rubber made from oil, acts against climate change by increasing the number of trees and cutting back on the use of fossil fuels. Hevea pacifiers, teethers and bath toys are made of 100% natural rubber, which is biodegradable, and a sustainable resource. Natural rubber has the ability to be broken down physically and/or chemically by microorganisms – usually requiring exposure to sunlight, air and moisture. Doesn't that just sound perfect?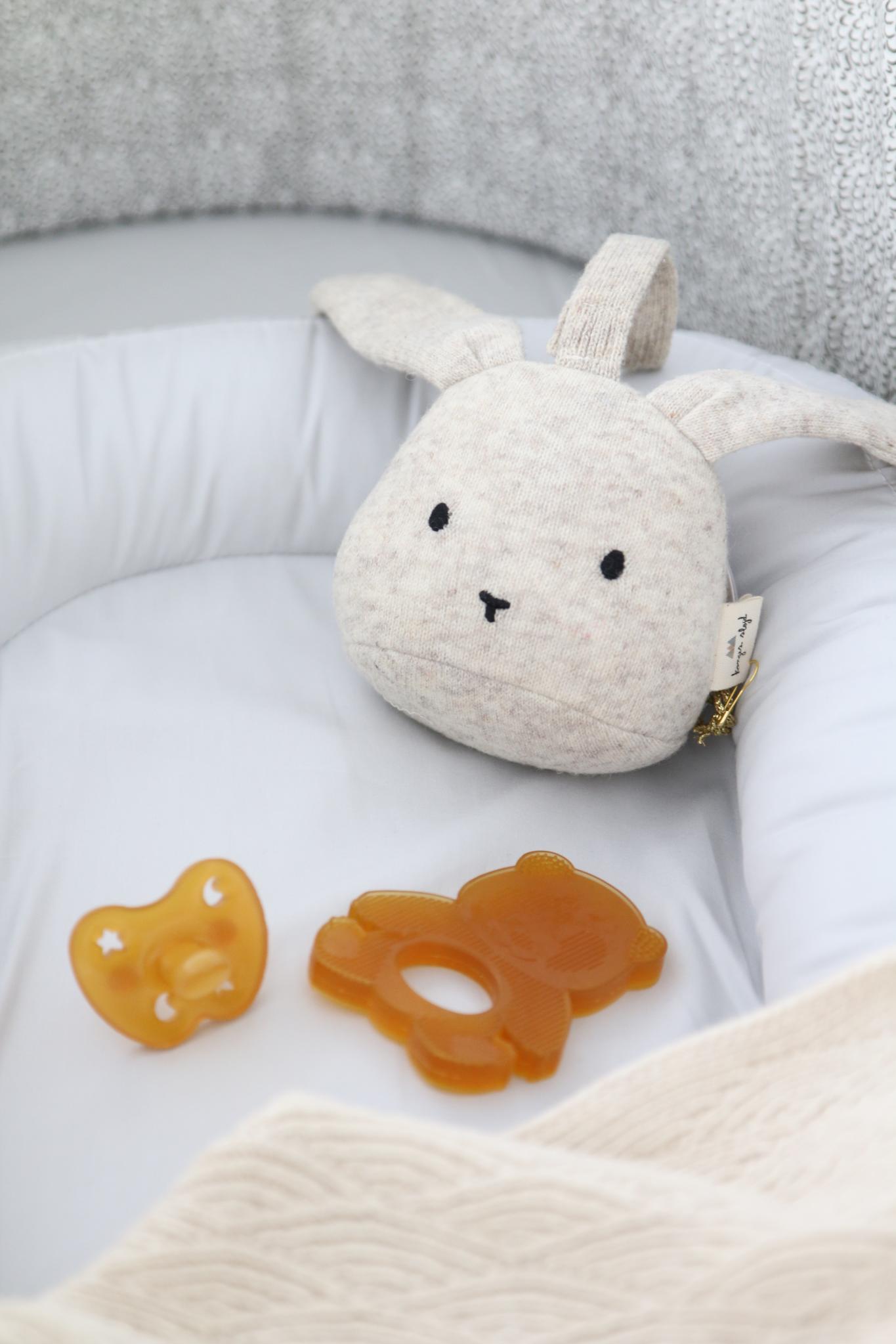 But Hevea doesn't stop here. Not only the rubber they use is from a environmentally friendly plant, also the paper that they use for packing their products is from an FSC certified plant.
Hevea's philosophy is that you can change the world one step at the time. And that's what they are doing. With great products that are produced in a great way they hope to bring you and your baby lot's of comfort and peace of mind. Yay!
All Hevea items that we carry you will find right here!