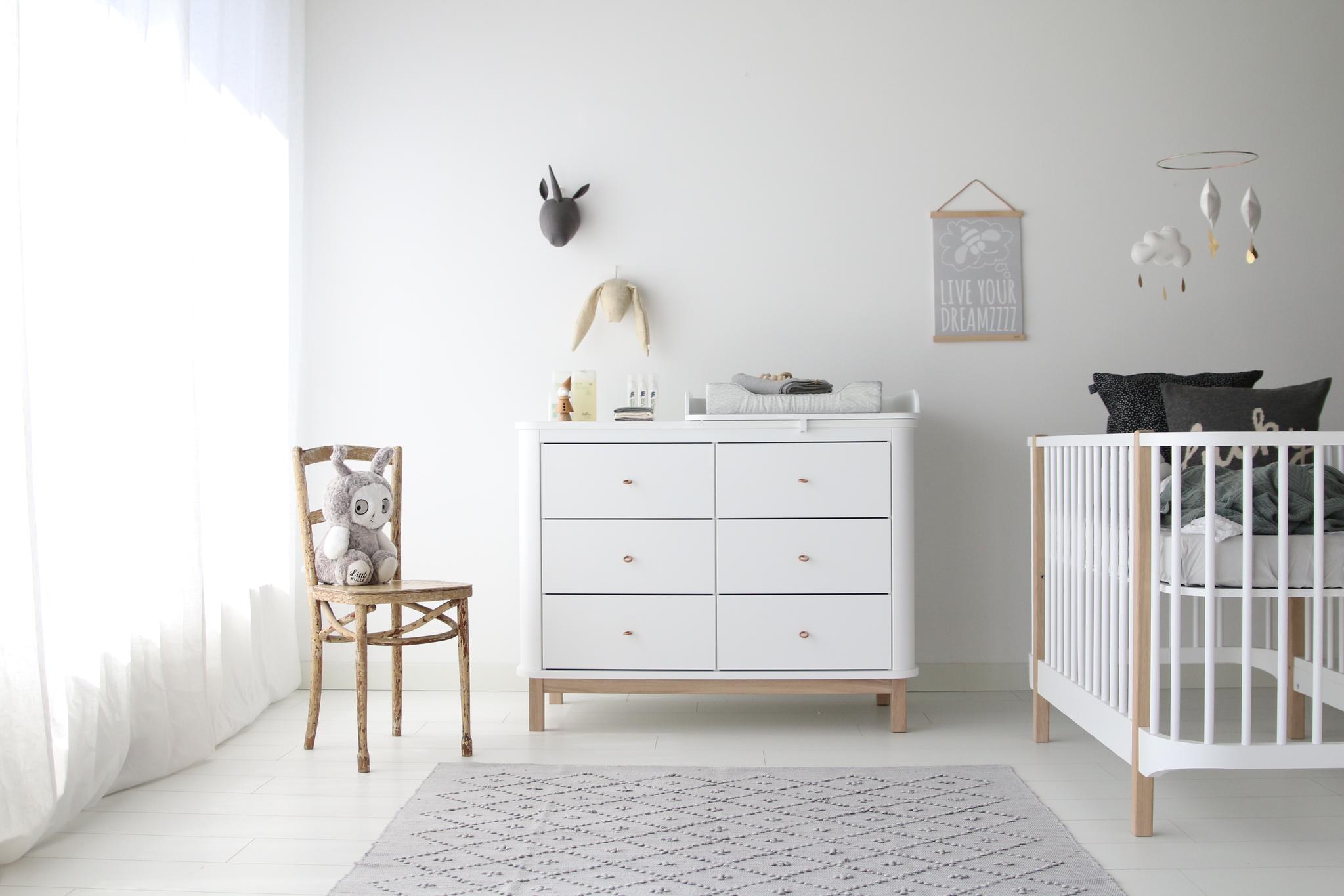 De wood collection van Oliver Furniture doet ons denken aan de jaren 50 met zijn prachtige ronde vormen en open design in de bedden. Ondanks dat het stiekem grote items zijn voelt het niet zo. De afgeronde hoeken maken de commode en kasten 'los' van de wanden en de bedden hebben een vriendelijke frisse airy look. Het helderwit gecombineerd met het prachtige robuuste eikenhout is wat ons betreft echt een match made in heaven. Maar voor de non eiken fans is er van alle meubels ook een geheel witte versie beschikbaar.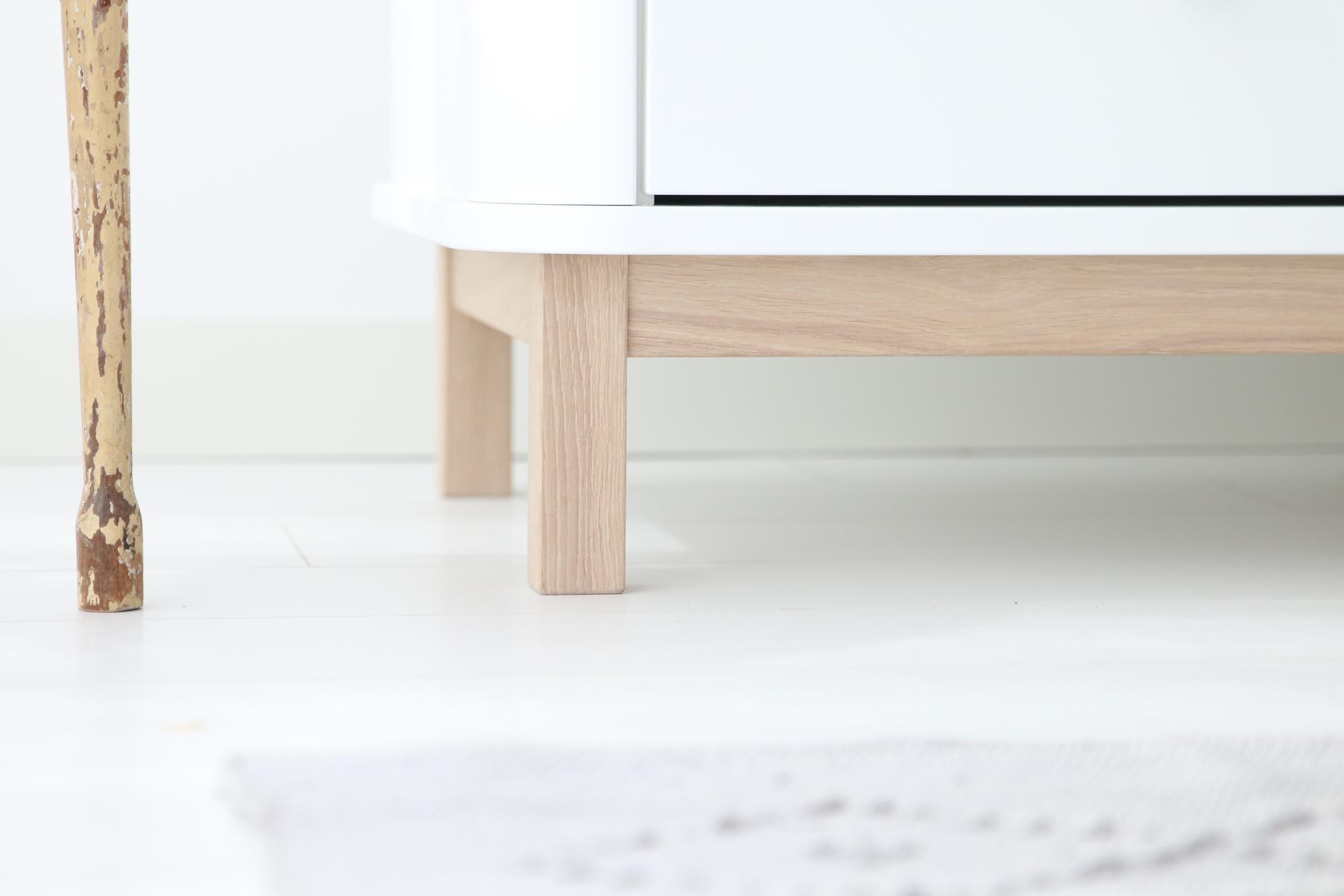 De nieuwste 6 laden commode heeft ontzettend veel bergruimte in de soepel lopende lades en je kan als topblad kiezen voor de kleine variant zoals je op de foto's ziet maar ook voor de XL variant die dan over de gehele breedte van de commode extra werkruimte geeft. (super handig bij tweelingen bijvoorbeeld, of als je gewoon veel spullen op je commode wil neerzetten) Wij combineren de commode in onze showroom uiteraard met het wood collection ledikant, een aankleedkussen van CamCam Copenhagen en de verzorgingsproducten van Milk and Co. Clean, fresh en tijdloos!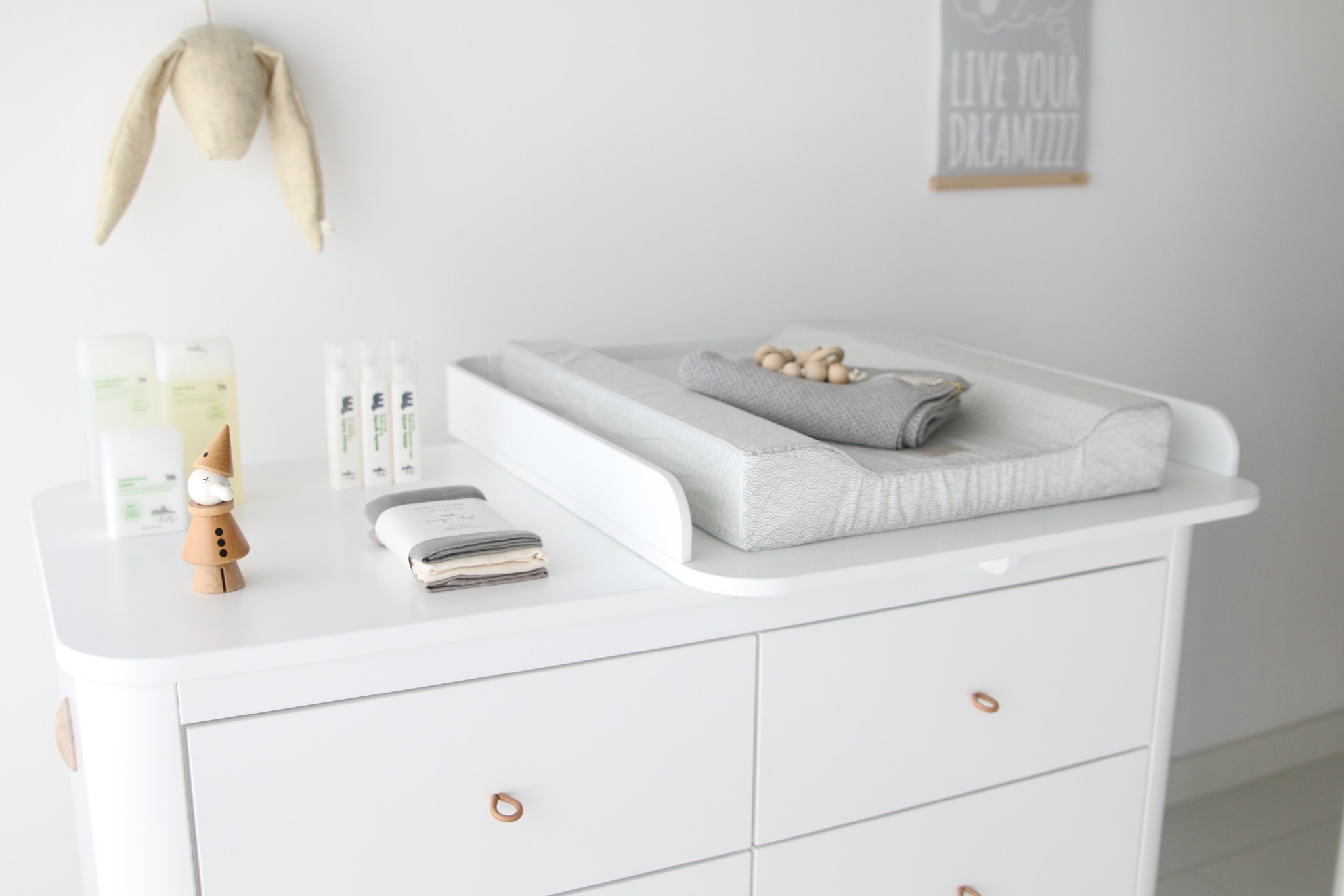 Tot slot zijn we ook superblij met de nieuwe kasten in de wood collectie. De zware kwaliteit met ook hier de prachtige details zoals de uitschuifbare knoppen aan de zijkanten en de soft close deuren, we love it! Goed voor jarenlang kleding opbergen! En het fijne is, deze lijn is niet kinderachtig, dus je vervangt het bed en bouwt door de jaren heen met de conversie kits het bed dat op dat moment bij je kind past en behoudt zo een prachtig Scandinavische look in je huis.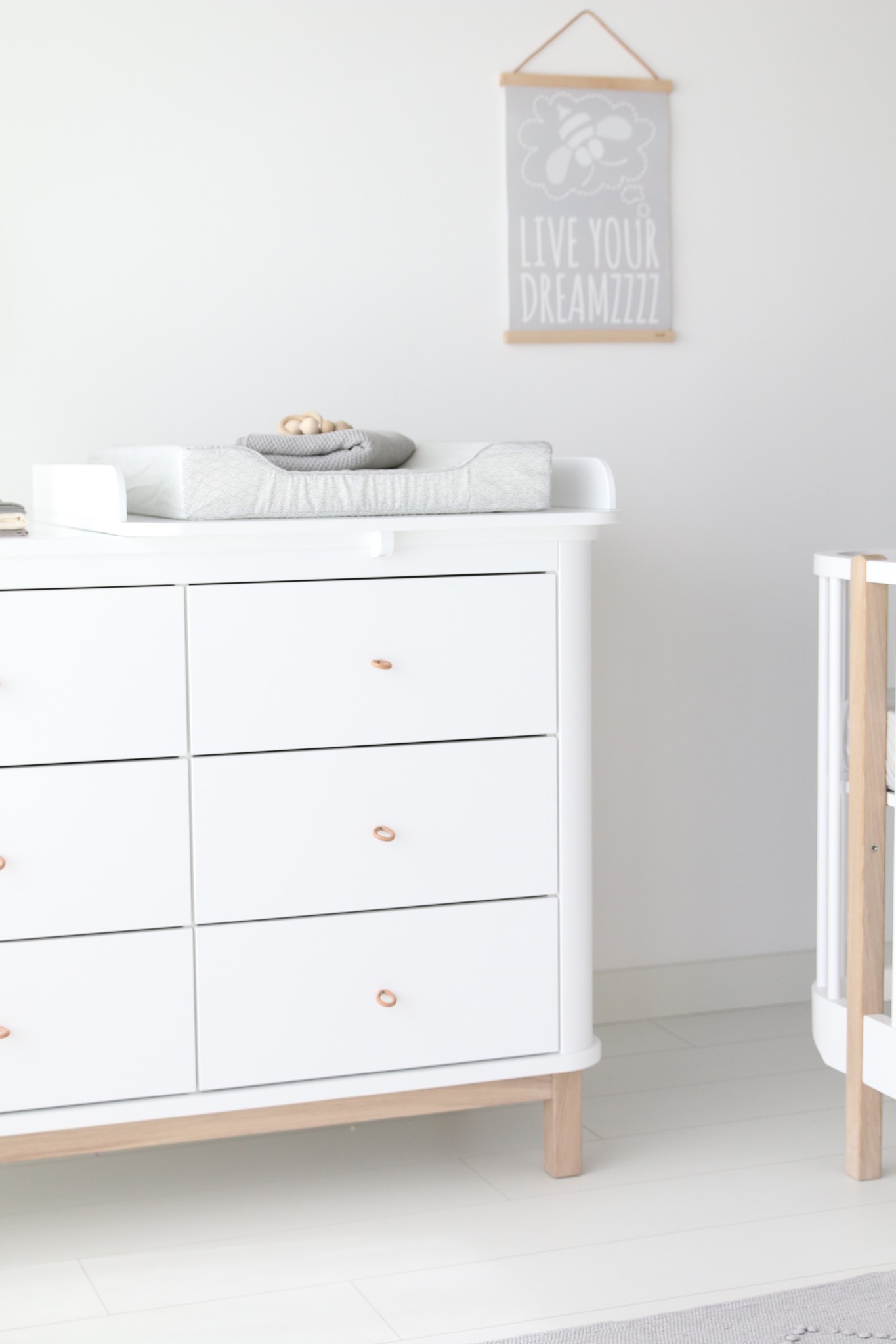 In the online jungle filled with good looking kids furniture it's hard to see the forest from the trees. Especially when it comes down to quality and original design. But luckily for you we'll do the chopping for you and will present you the most beautiful, sustainable and durable kids furniture items there are on the market. We prefer to have high quality items with original design in our showroom. No cheap Chinese remakes or imitations but the real deal so you end up with great items in your kidsroom or nursery. Like the amazing items from the Oliver Furniture wood collection, and yay, they just added some new beauties to this great product range. Because we love to show you pretty stuff we've gotten our hands on one of the first 6 drawer dressers that came rolling out of the factory; it's in our showroom to admire and test.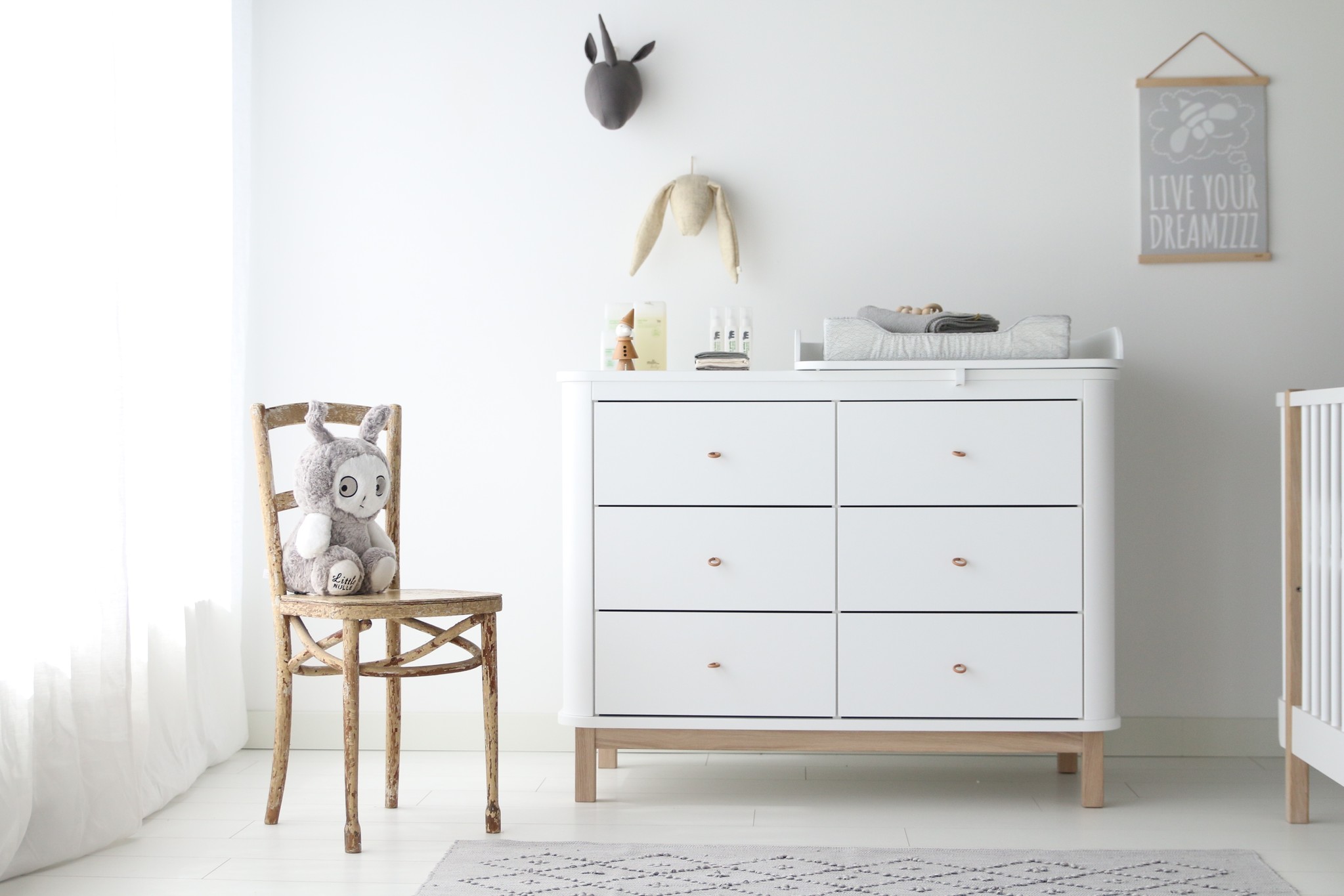 The wood collection by Oliver Furniture reminds us of the 50's with it's rounded shapes and open design. The items feel light and airy while at the same time providing a great amount of room and storage. The rounded edges on the back face of the new items visually distinguish it from the wall and give it an extra spacious feel. The bright white combined with the oak details is a match made in heaven but if you're not a big oak fan we have great news too; all items are available in all white as well.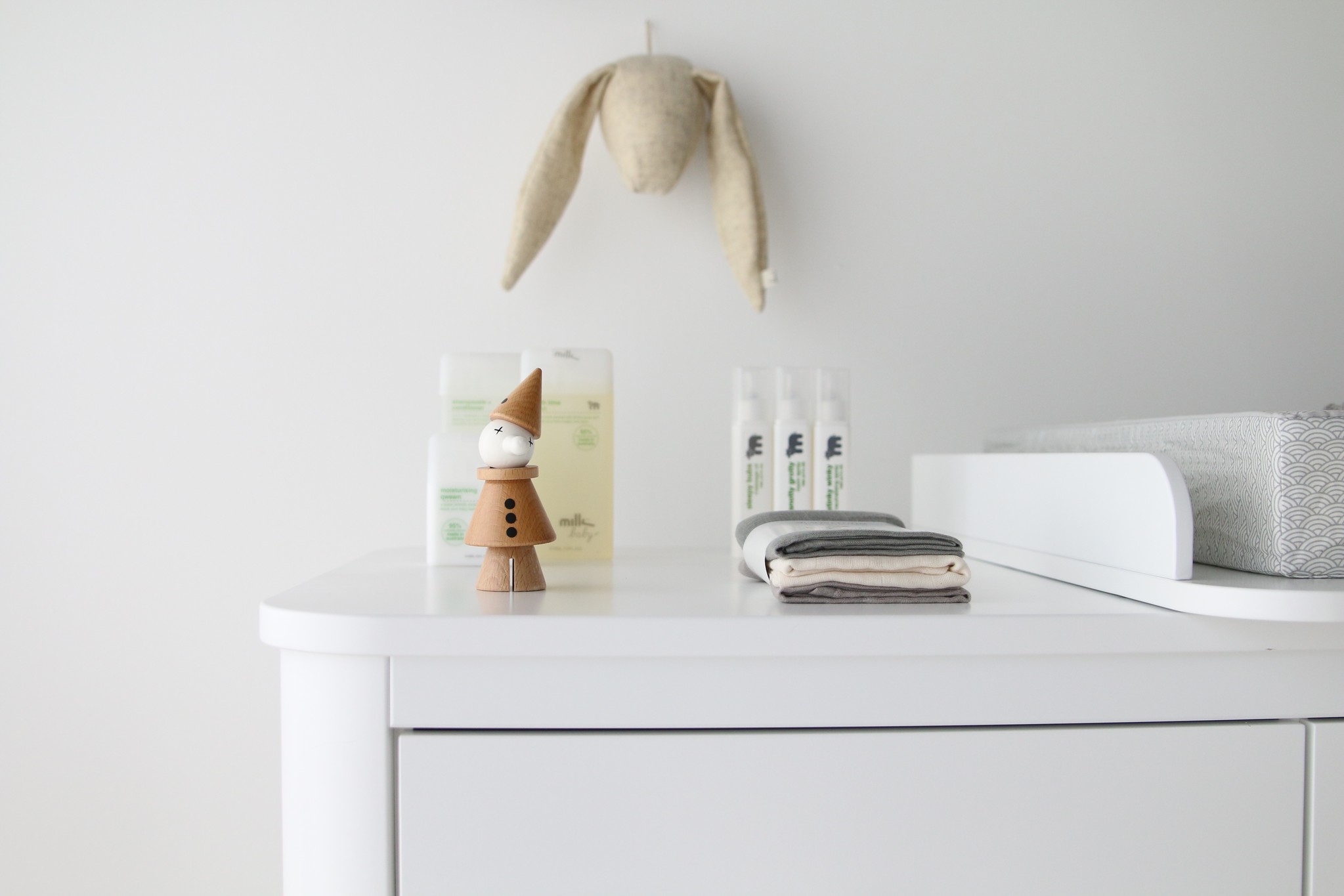 The new 6 drawer dresser has massive storage room in the soft gliding drawers and as a top you can choose between the small version as you can see on these images of our showroom model but you can also get the XL version that will enlarge the entire top. Ideal for twin babies or moms that need some extra work space. And when your baby is all potty trained you can take of the top and use it as a regular dresser. We combined our showroom dresser with the matching wood collection cot, the CamCam Copenhagen changing cushion and the care products by Milk and Co. Clean, fresh and timeless.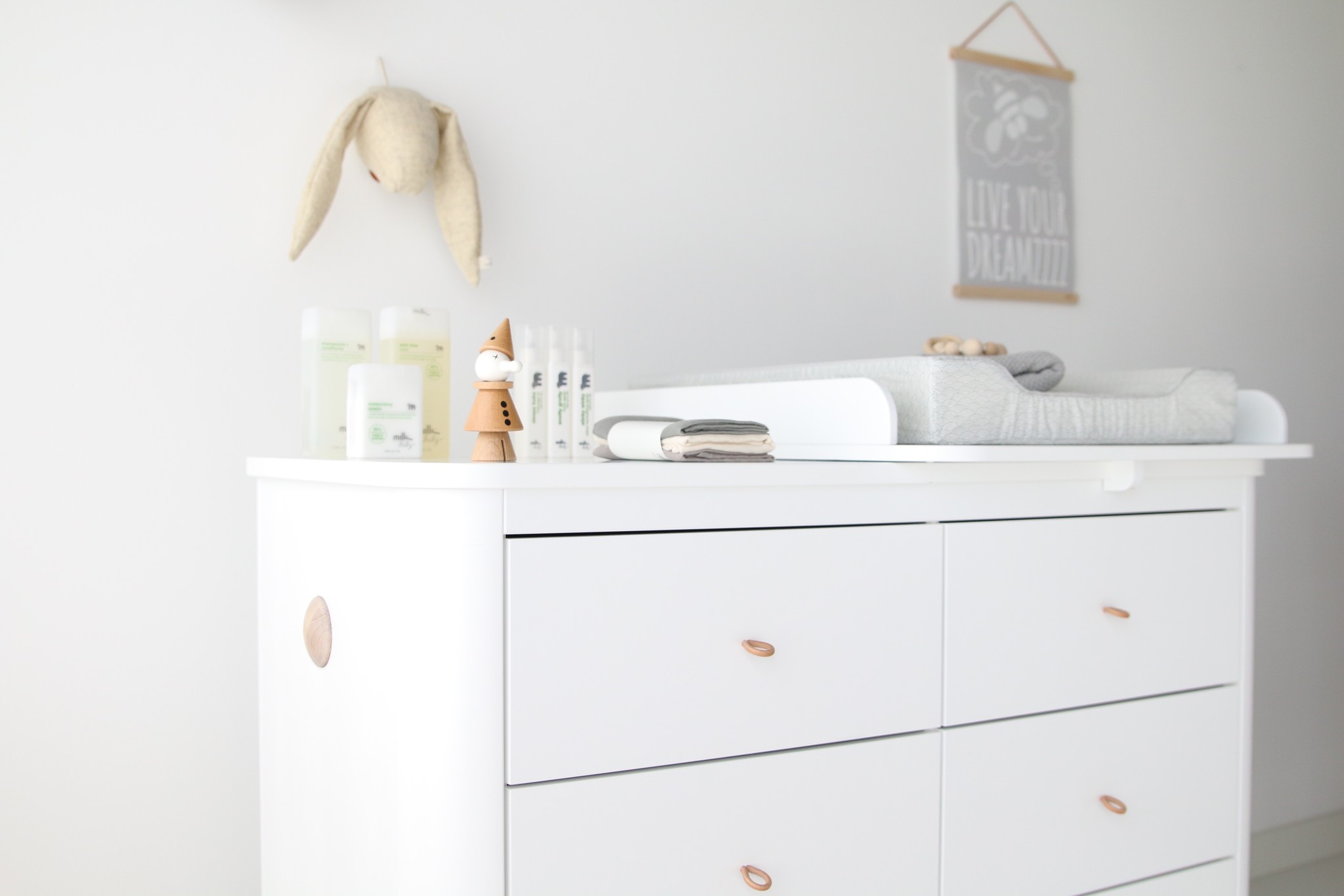 And to conclude we'd like to let you know how amazing the new closets in this furniture line are. The heavy duty quality with the beautiful details and the soft close doors and drawers; we love it! Room to store clothes in for years because this furniture line isn't very childish, it grows with your child. So replace the bed or add some conversion kits so the bed matches it's age and have this gorgeous Scandinavian look in your home from their babytime to adulthood.